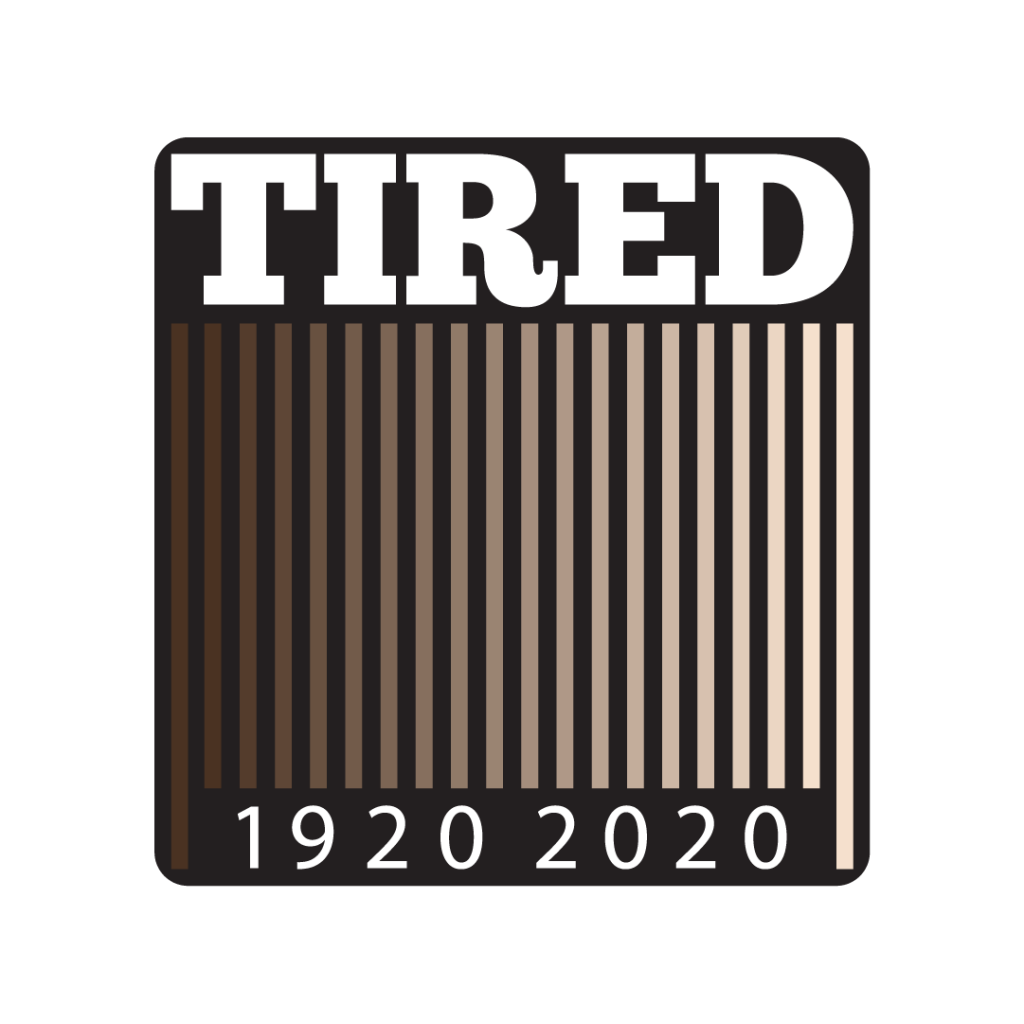 "The more voices we hear, the louder we become"
Our mission is to unite the dance community with a seamless line of communication that both educates and motivates teachers of our future generation.  Creating a movement that is inclusive, informative and provides a safe space for honest conversations along with inciting regular observations of the appropriate delivery of inclusive dance education.
This movement aims to remove the fear of discussing racism amongst peers and colleagues and to ensure that good practices within the dance industry are adhered to.  It is an opportunity to share best practice and work as a collective to improve racial equality and representation in the dance industry.  We want to develop a continuum of conversation between academic schools, the private dance sector, vocational training and through into the industry. To promote the importance of appropriate teaching methods and language, along with the understanding of what it means to not only be diverse, but inclusive.  The TIRED Movement encourages teachers of the next generation to pay respect to the pioneers and celebrate the origins of dance that were influenced by black culture.
Laura Grant & Stacey Green
Laura Grant is co-founder, director and supporter of the TIRED movement.
As a dance lover, charity activist and dance mum of 2 girls she is passionate about creating a safe space for ALL children and young people to enjoy, love and embrace the beauty of dance.
Privileged enough to be part of the community dance school arena as a dancer and then the private dance sector as a dance mum Laura has experienced first hand the lack of diversity for her own children to learn about opportunity and equality for all in these spaces.
As a young person Laura was involved in community inner city dance and drama projects where she was lucky enough to be surrounded by diversity at every stage. Growing up believing in opportunity and access to all she naively believed that everyone was gifted that opportunity.
Since becoming an adult, being involved in national dance events and feeling passionate about bringing her own children up with the exposure she was given she soon realised that unfortunately, this wasn't the case.
Working in the charity sector for a number of years including up until 2020 a charity campaigning for women's rights and opportunities she co-founded the TIRED movement with Stacey because from what she had observed and seen over the last 10 years was that the dance industry was not offering opportunity for all and she wanted to be part of driving this change.
Laura brings to the TIRED movement knowledge of business development, fundraising, marketing, strategy planning, budgeting and finance and experience of campaigning.
Her work in charities has been able to drive change by galvanising funding, partnerships, arranging events and creating pathways to an outcome. 
Stacey and Laura have worked together over the last four years to build Freedom Foundation demonstrating that their varied strengths and backgrounds come together to build a strong team who take action
Stacey Green- IOD Diversity and Inclusion Ambassador for Derbyshire and Nottinghamshire
"From the very first time I stepped into a ballet class back in 1979, I immediately noticed I was different.  Even at the age of just four years old, the predominately white environment I found myself in felt strange but I didn't know why.  I do now.  
What was apparent then, is still apparent now.  The lack of black representation within dance education is  clearly something that needs to be addressed.  If children and young people  don't see someone that looks like them at the top of the pyramid of power, then how do they aspire to be in that space or identify with that profession?  
As the principal of my own performing arts school and over 25yrs of experience working within the industry, teaching children and young people to embrace not just the artform but their ethnicity has always been paramount.  As a mixed race educator I have spent the past 42yrs competing in a sector that is predominately white, with very few opportunities to voice my concerns about the lack of representation within The British Festival Federation and various examining boards."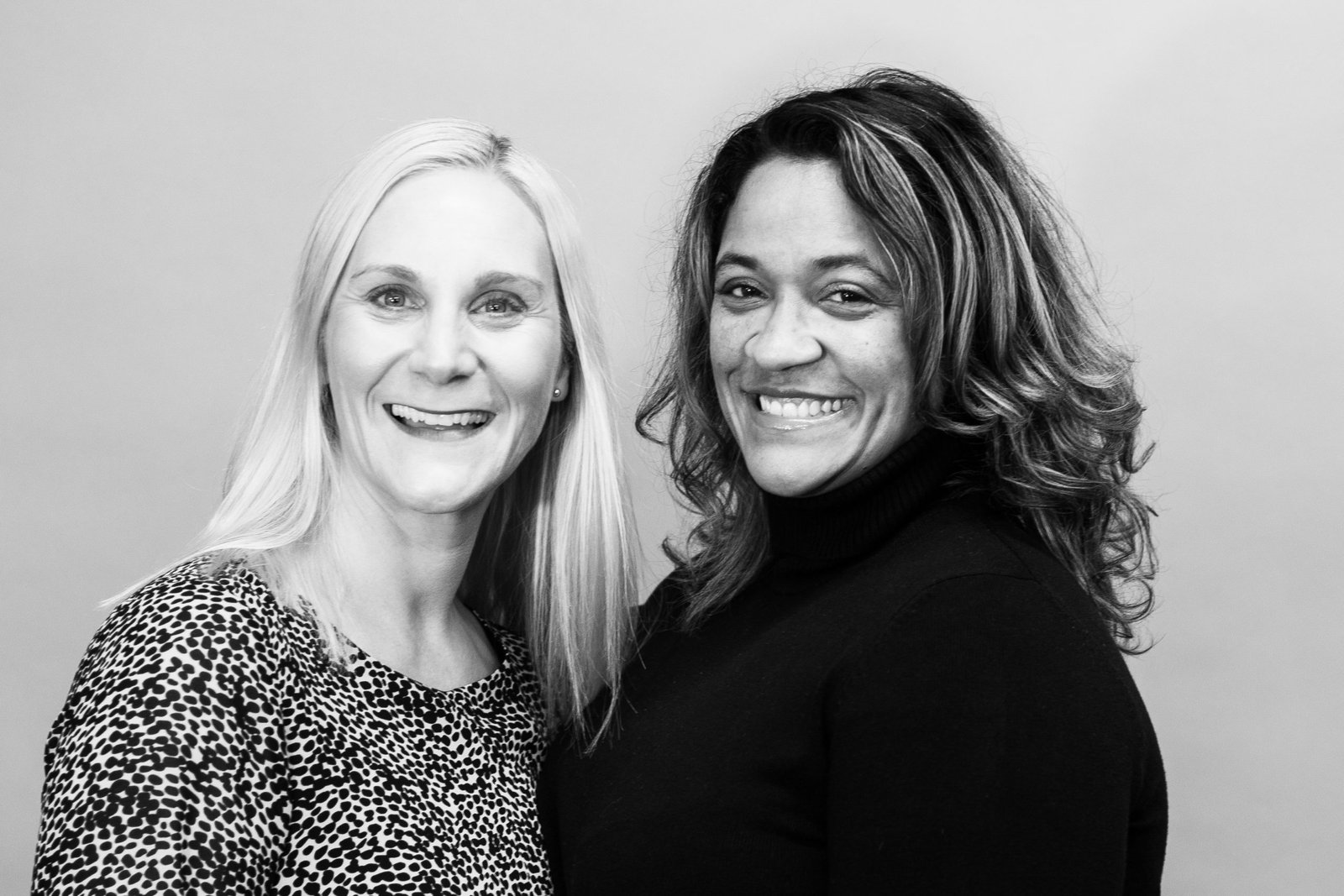 Click on the photos to find out about our board.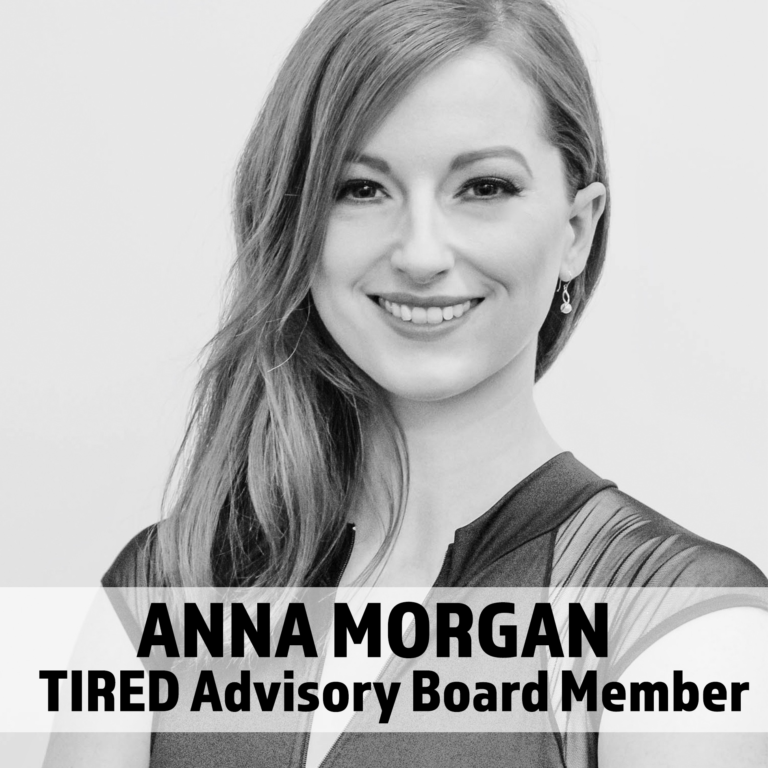 "I am thrilled and honoured to join the advisory board for the TIRED movement, as I am truly passionate about working towards racial equality within the dance industry and specifically within the world of Ballet.  I would love to see Ballet become more accessible so that everyone is welcomed and celebrated; on stage, backstage and within the audience.  I am hopeful that my roles within various schools, colleges and organisations will allow me to promote the mission of the TIRED Movement."
Anna trained at the Deborah Capon College, and was also heavily influenced by her time training and working in America.  She was represented by Terpsichore Entertainment in New York and worked within theatre and television. Following this she became the company's UK talent representative, responsible for identifying and guiding talented artists seeking legal employment and representation in the USA.
Anna went on to train as a teacher, running her own school for 6 years, achieving her Licentiate and Fellowship qualifications with the ISTD and becoming a mutually recognised teacher with the Royal Academy of Dance.  In 2015 she became an Approved Tutor for the ISTD and launched Anna Morgan Dance, a teacher training college delivering the ISTD's Diploma in Dance Education qualification.  Anna spent a number of years on the Ballet faculty at Performers College before joining Bird College as a Ballet Tutor in 2016, where she is also the staff representative to the Board of Directors.  
In addition to her role at Bird College and her own teacher training course, Anna's current work includes being an adjudicator for the British and International Federation of Festivals, and a tutor for the Royal Ballet School's teacher training department.  Anna continues to teach and choreograph in America, most recently choreographing two original works for Bailar Al Sol in New Jersey, and currently working alongside American company Ballet Forté on an original Contemporary Ballet to debut in London.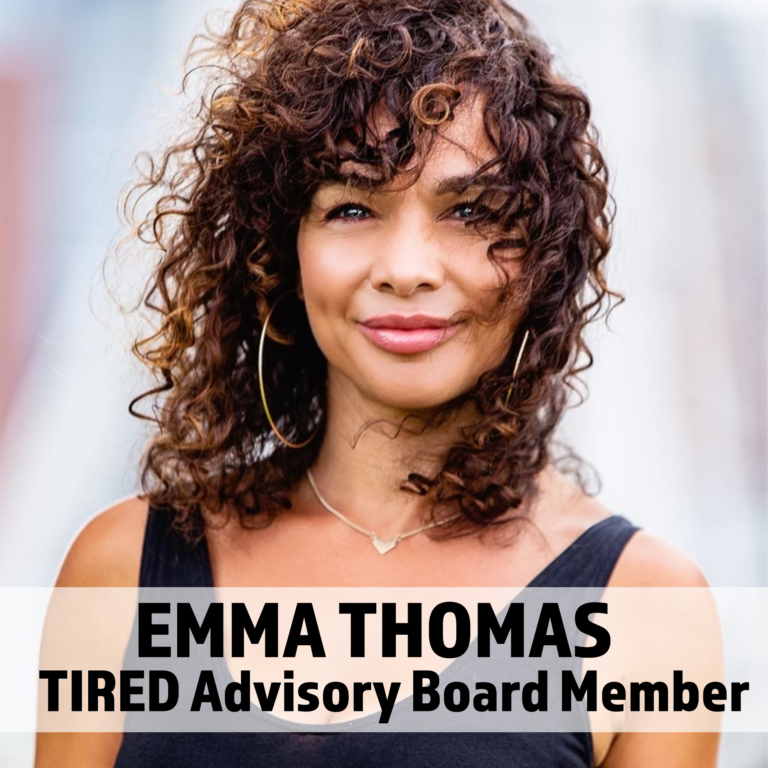 "Creating a link with The TIRED Movement allows me to move forward with confidence knowing that there is a strong network of organisations out there fighting for change. I'm delighted to be a member of their advisory Board and am looking ahead to the huge impact that working together can make within our industry. "
Emma has earned her reputation as a diverse Commercial dance teacher and choreographer, delivering workshops and dance intensives to schools and colleges throughout the Northwest. Emma's extensive teaching experience has led to many creative links within the community including choreographing for numerous art based events and fashion shows. Emma delivers Commercial classes to the Hammond students and co-ordinates their Associate Programme. Passionate about increasing Racial Equality within the Dance Industry, Emma has more recently stepped into the additional role of Diversity and Inclusion Leader at The Hammond.
Li Li Hodge and Ayesha Greed
"The TIRED movement goes hand in hand with ours, if we want to bring people together it's important to openly discuss the inequalities amongst the industry. One of our values is transparency and to be partnered with a movement that is encouraging such wide, open and vulnerable talks is exactly the type of organisations that resonates with us to collaborate with.  
We are so grateful and enthusiastic, that we have found two women that align so much with our vision and optimistic that we will not only raise awareness but find solutions to hopefully minimise racial inequality. "
We are both working commercial dancers and run the organisation to promote a unified voice improving standards across an industry that has previously been so heavily unrepresented. We bring the community together, celebrating our cultures and embracing all that everyone brings. We hold events for education, wellbeing and general get-togethers providing new talent with opportunities to be seen.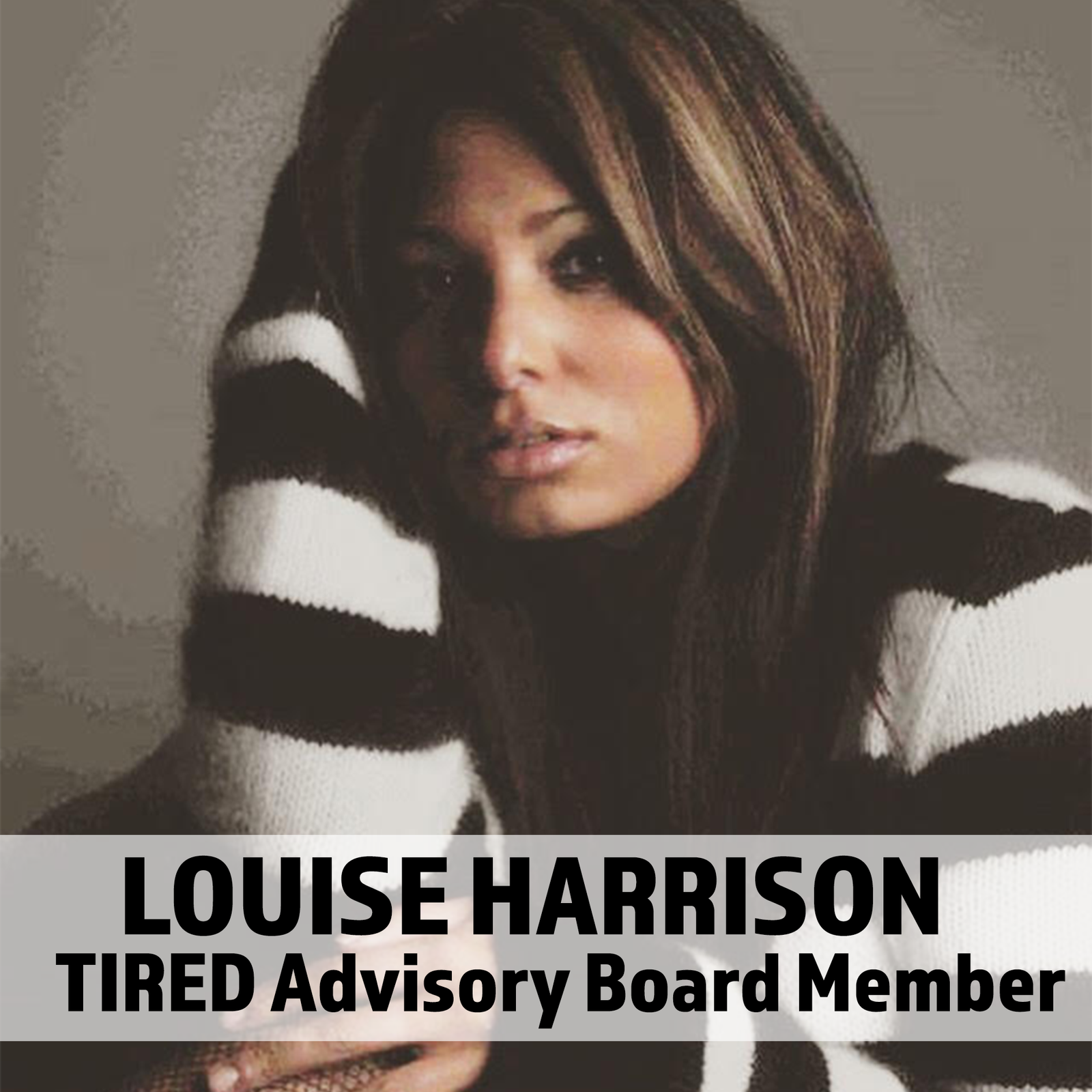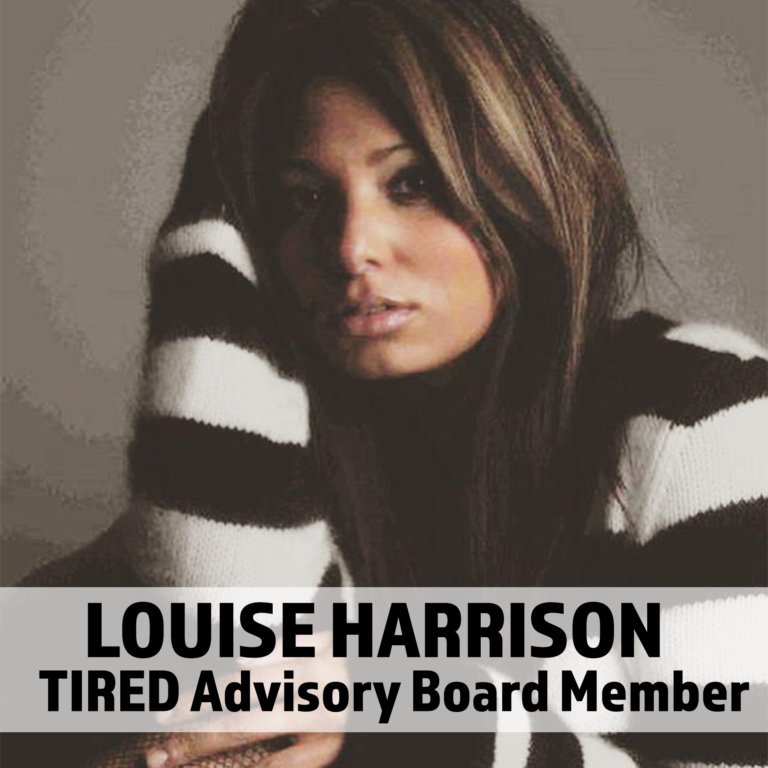 "I support the TIRED Movement because as a young mixed race girl growing up I felt many obstacles and prejudice, yet they were not always addressed. There wasn't a voice for people like me. 
Now bringing up black children in the dance industry, I want to see change more than ever. I feel I offer personal experience and believe I have a reach to young people particularly now, running my own dance school, that will be valuable to the TIRED Movement. I can help navigate how we tackle this at a grassroots level. 
Being on the advisory board for TIRED is one of my proudest moments, because I feel this is something that can create opportunities and truly give a voice to those who are underrepresented.
TIRED is innovative and is actively trying to create change and this is what makes me proud to be a part of the Movement."
Born in Manchester, Louise moved to London 20 years ago to become a professional Commercial dancer and is now Mum of 2, Principal of Ignite Dance Company in Hertfordshire and The England Women's Gymnastics Choreographer and Coach. 
Louise trained in many disciplines of dance including Ballet, Tap and Jazz from the age of 3 and at age 17 became a member of Hip Hop crew Culture shock, Dance 2XS and Zoonation. 
Louise then went on to specialise in the commercial field, working with numerous artists internationally from Mariah Carey to NE-YO.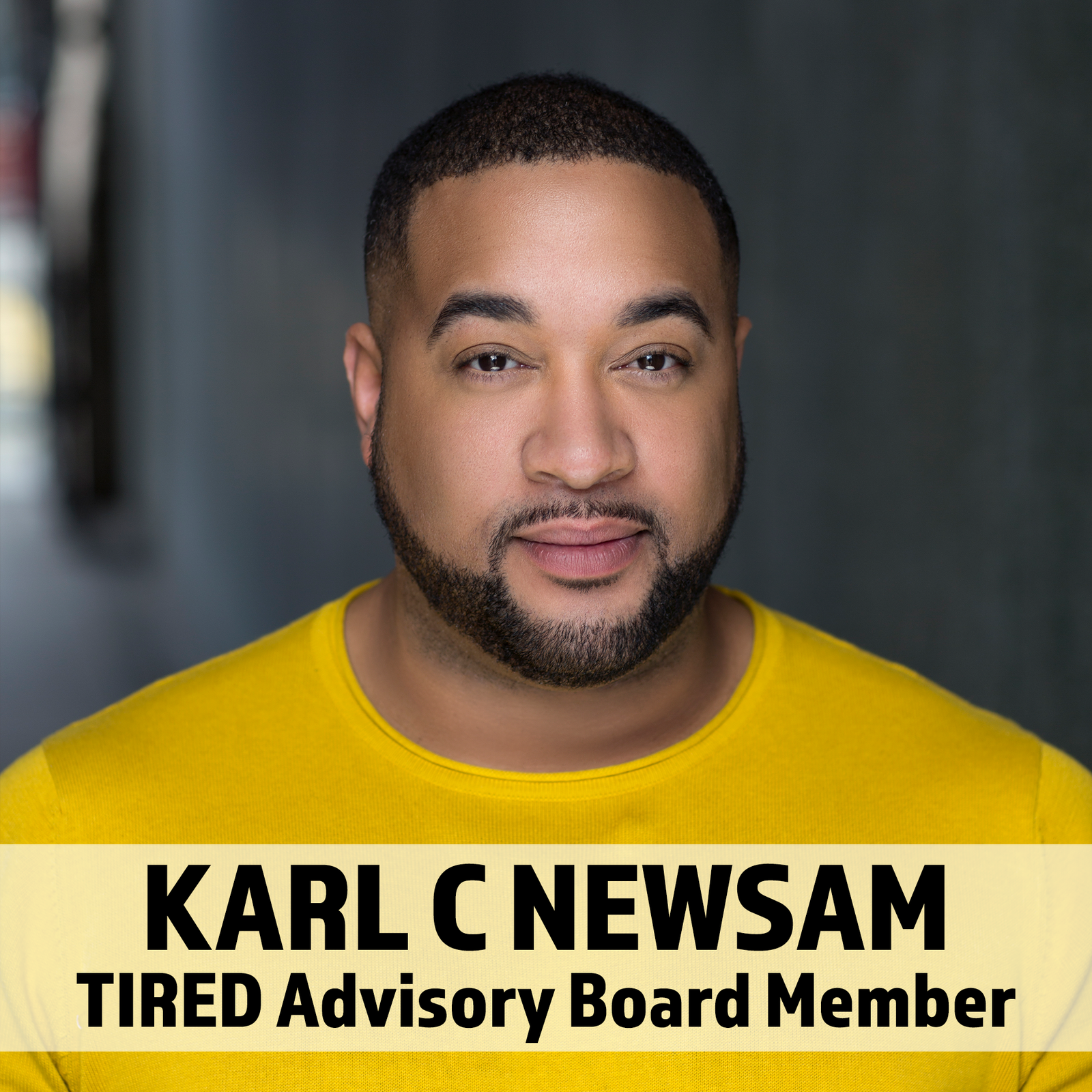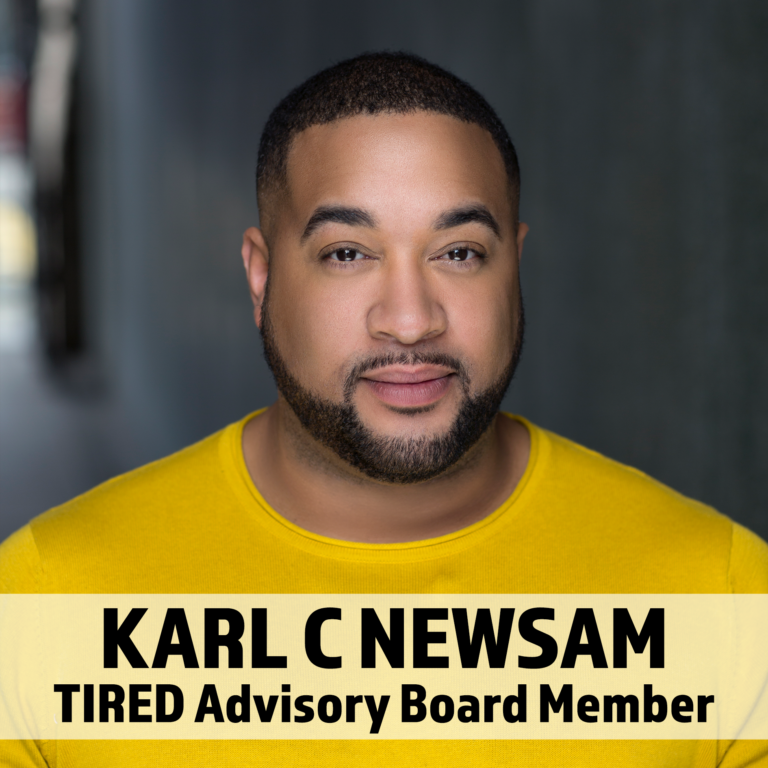 Karl has had a passion for dance his whole life. Originally from Yorkshire, Karl has trained and performed across the country and the world. From performing in West End Musicals, dancing live on Top of the Pops, to cruise ships in the Caribbean, his love and passion for the Arts guided him to teach.
Karl teaches Dance and Musical Theatre masterclasses across the country in the UK's leading Performing Arts Colleges as well as adjudicating at many dance festivals and competitions. In addition to his teaching, Karl is passionate about championing Diversity within the arts and is a part  of several Arts/Educational organisations as an advisory board member.
Karl is also an accomplished Choreographer/creative, working on many projects in theatres, film and television and training school across the UK.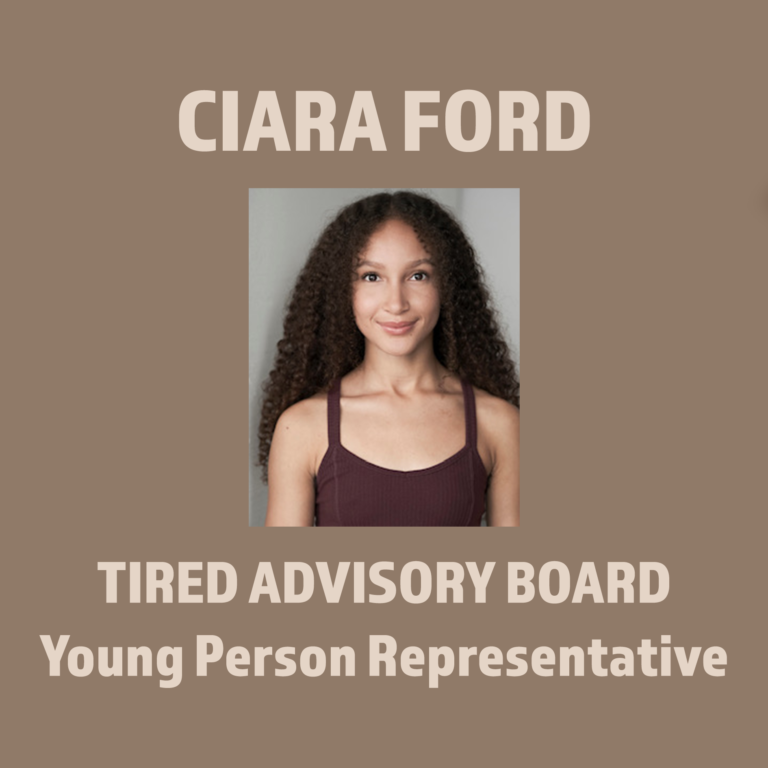 "I support the TIRED Movement because I know what it's like to lose your "blackness" in an environment that doesn't cater for you. Your voice and your opinions get silenced through being the minority. I could bring a level of sophisticated and every growing knowledge on the black consciousness movement. I feel grateful to have this space to talk about racial inequality within the industry."
Ciara is currently in her final year of training on the musical theatre course at the Hammond.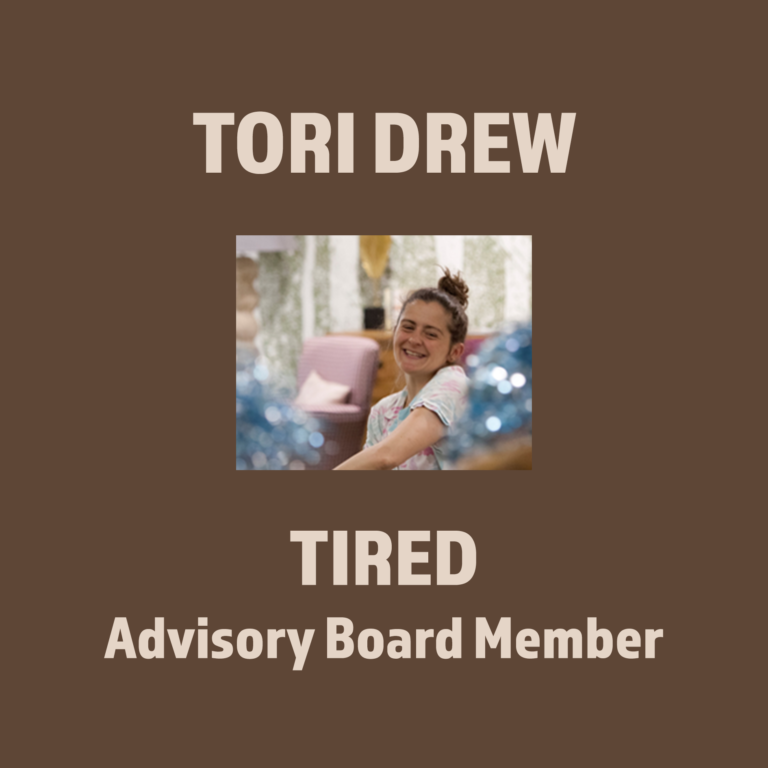 "I support the TIRED movement because everyone in the dance sector should! It's a no brainer. We all need to work together to ensure everyone has equal access, limelight, exposure and time in the dance sector!"
Tori is One Dance UKs Dance in Education Manager with some Older Adults Dance teaching freelance work.
One Dance UK is the sector support organisation leading the way to a stronger, more vibrant and diverse dance sector. Once Dance UK advocates for the value and place of dance in schools due to it unique position as a curriculum activity that combines creativity physicality.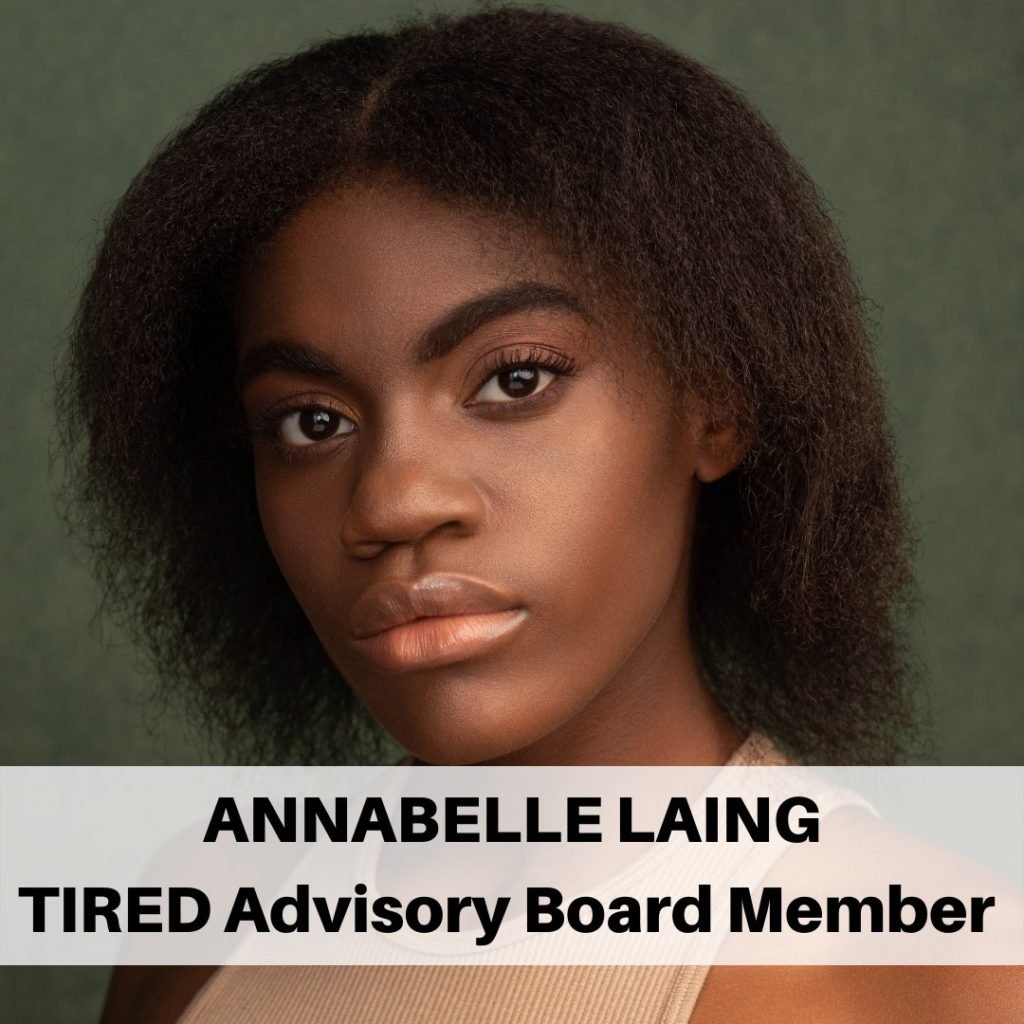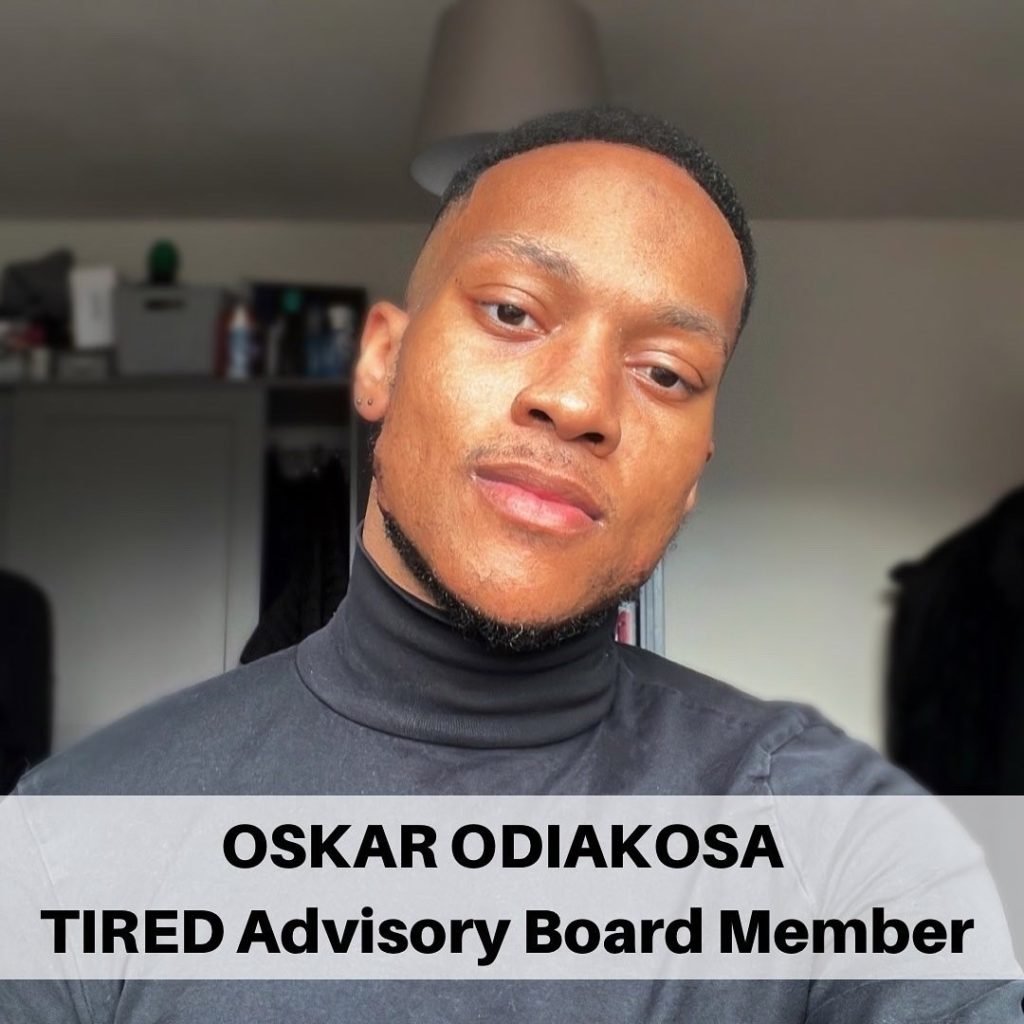 Meet our Dance Ambassadors