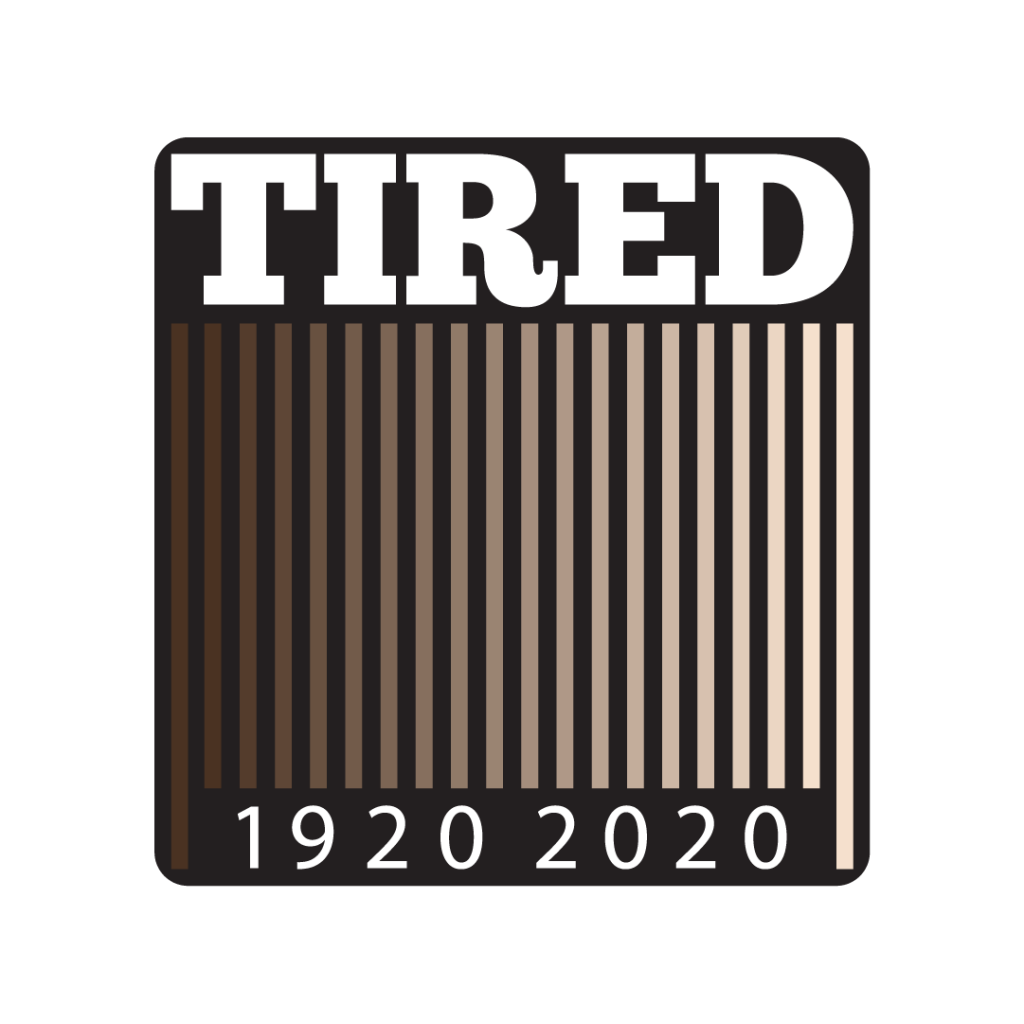 "The more voices we hear, the louder we become"
Our mission is to unite the dance community with a seamless line of communication that both educates and motivates teachers of our future generation.  Creating a movement that is inclusive, informative and provides a safe space for honest conversations along with inciting regular observations of the appropriate delivery of inclusive dance education.
This movement aims to remove the fear of discussing racism amongst peers and colleagues and to ensure that good practices within the dance industry are adhered to.  It is an opportunity to share best practice and work as a collective to improve racial equality and representation in the dance industry.  We want to develop a continuum of conversation between academic schools, the private dance sector, vocational training and through into the industry. To promote the importance of appropriate teaching methods and language, along with the understanding of what it means to not only be diverse, but inclusive.  The TIRED Movement encourages teachers of the next generation to pay respect to the pioneers and celebrate the origins of dance that were influenced by black culture.
Laura Grant & Stacey Green
Laura Grant is co-founder, director and supporter of the TIRED movement.
As a dance lover, charity activist and dance mum of 2 girls she is passionate about creating a safe space for ALL children and young people to enjoy, love and embrace the beauty of dance.
Privileged enough to be part of the community dance school arena as a dancer and then the private dance sector as a dance mum Laura has experienced first hand the lack of diversity for her own children to learn about opportunity and equality for all in these spaces.
As a young person Laura was involved in community inner city dance and drama projects where she was lucky enough to be surrounded by diversity at every stage. Growing up believing in opportunity and access to all she naively believed that everyone was gifted that opportunity.
Since becoming an adult, being involved in national dance events and feeling passionate about bringing her own children up with the exposure she was given she soon realised that unfortunately, this wasn't the case.
Working in the charity sector for a number of years including up until 2020 a charity campaigning for women's rights and opportunities she co-founded the TIRED movement with Stacey because from what she had observed and seen over the last 10 years was that the dance industry was not offering opportunity for all and she wanted to be part of driving this change.
Laura brings to the TIRED movement knowledge of business development, fundraising, marketing, strategy planning, budgeting and finance and experience of campaigning.
Her work in charities has been able to drive change by galvanising funding, partnerships, arranging events and creating pathways to an outcome. 
Stacey and Laura have worked together over the last four years to build Freedom Foundation demonstrating that their varied strengths and backgrounds come together to build a strong team who take action
Stacey Green- IOD Diversity and Inclusion Ambassador for Derbyshire and Nottinghamshire
"From the very first time I stepped into a ballet class back in 1979, I immediately noticed I was different.  Even at the age of just four years old, the predominately white environment I found myself in felt strange but I didn't know why.  I do now.  
What was apparent then, is still apparent now.  The lack of black representation within dance education is  clearly something that needs to be addressed.  If children and young people  don't see someone that looks like them at the top of the pyramid of power, then how do they aspire to be in that space or identify with that profession?  
As the principal of my own performing arts school and over 25yrs of experience working within the industry, teaching children and young people to embrace not just the artform but their ethnicity has always been paramount.  As a mixed race educator I have spent the past 42yrs competing in a sector that is predominately white, with very few opportunities to voice my concerns about the lack of representation within The British Festival Federation and various examining boards."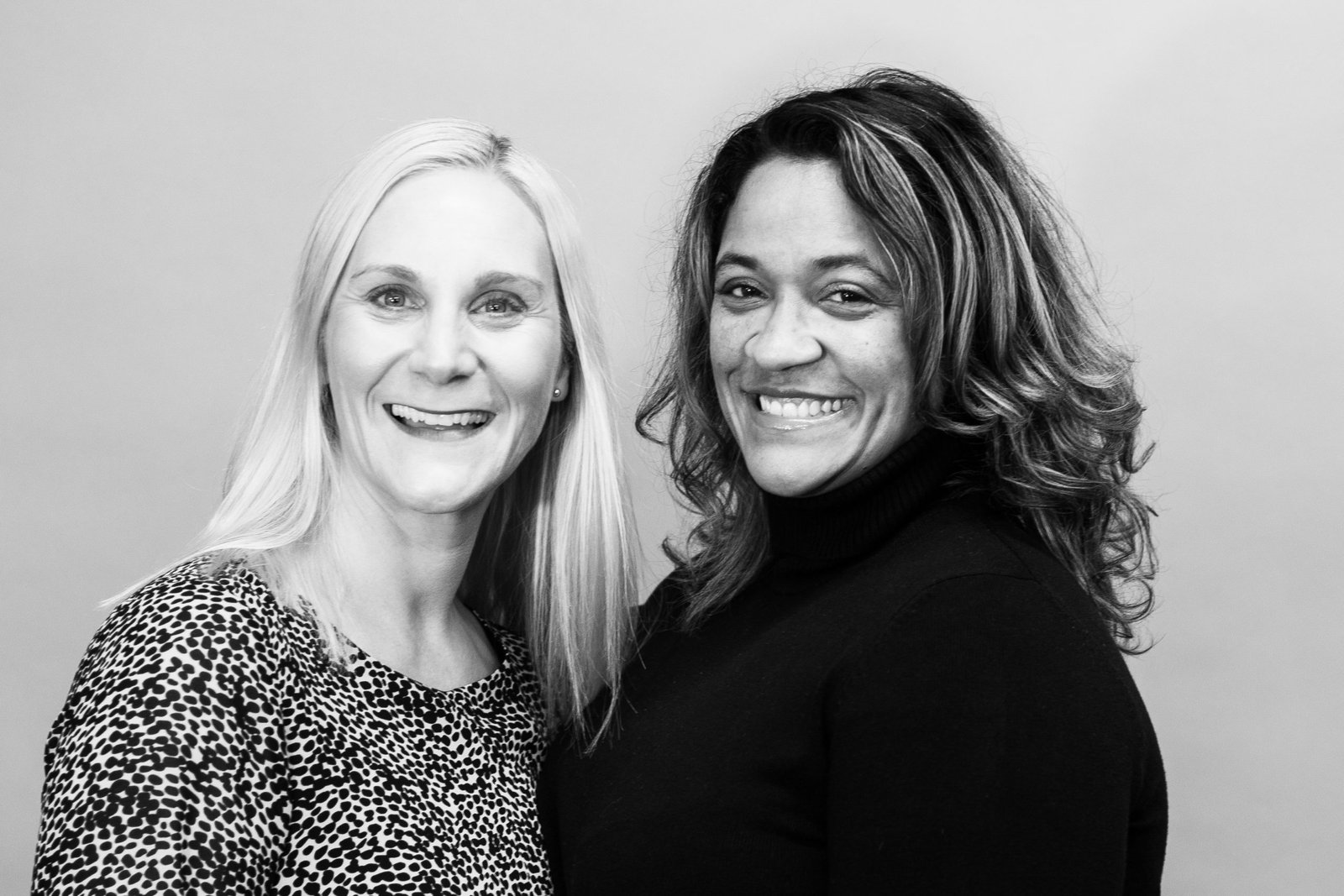 Click on the photos to find out about our board.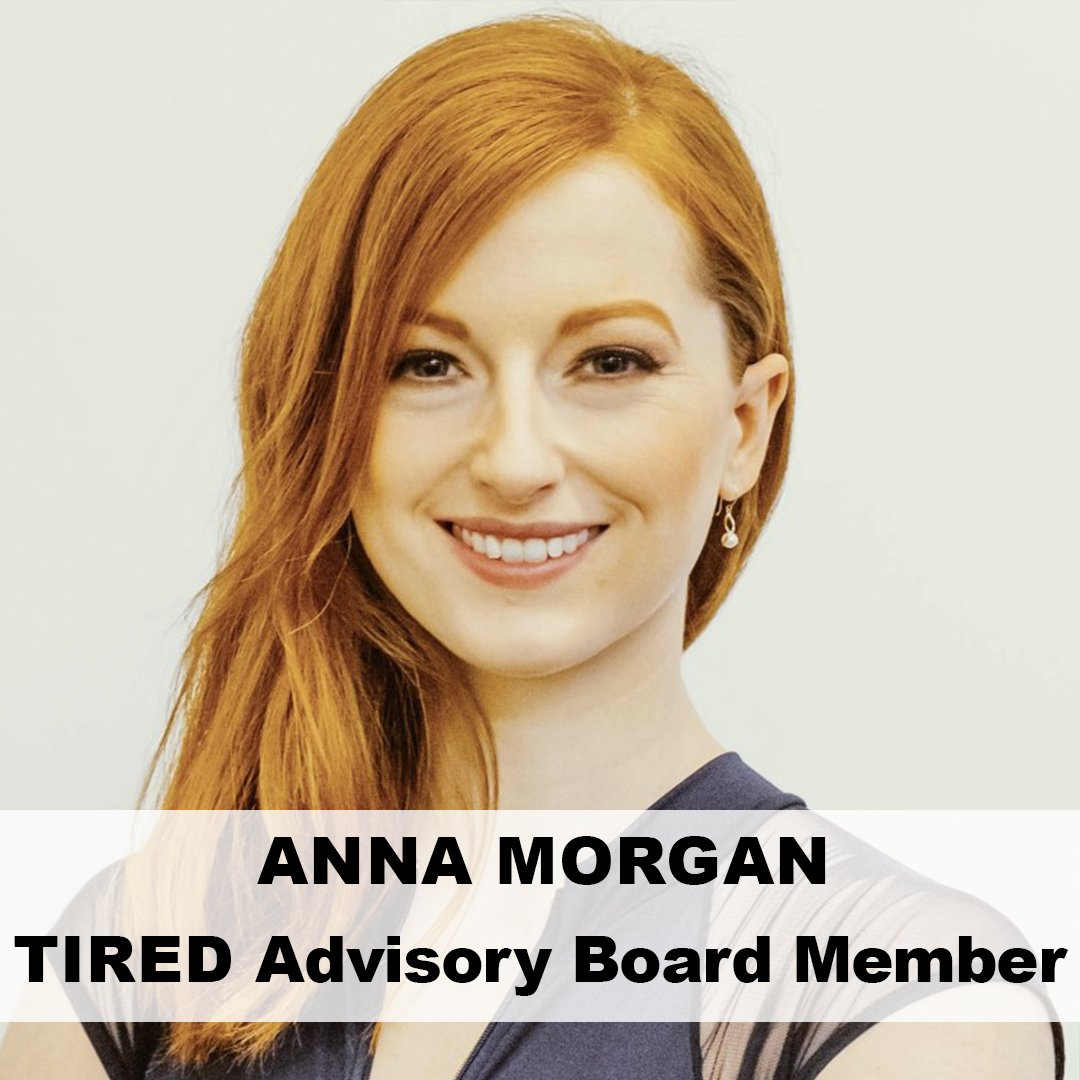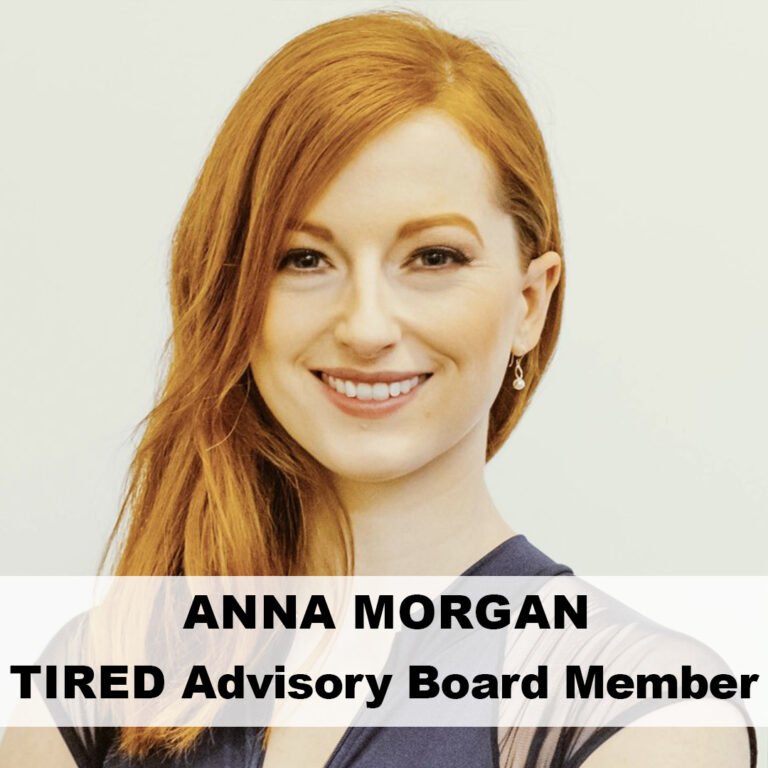 "I am thrilled and honoured to join the advisory board for the TIRED movement, as I am truly passionate about working towards racial equality within the dance industry and specifically within the world of Ballet.  I would love to see Ballet become more accessible so that everyone is welcomed and celebrated; on stage, backstage and within the audience.  I am hopeful that my roles within various schools, colleges and organisations will allow me to promote the mission of the TIRED Movement."
Anna trained at the Deborah Capon College, and was also heavily influenced by her time training and working in America.  She was represented by Terpsichore Entertainment in New York and worked within theatre and television. Following this she became the company's UK talent representative, responsible for identifying and guiding talented artists seeking legal employment and representation in the USA.
Anna went on to train as a teacher, running her own school for 6 years, achieving her Licentiate and Fellowship qualifications with the ISTD and becoming a mutually recognised teacher with the Royal Academy of Dance.  In 2015 she became an Approved Tutor for the ISTD and launched Anna Morgan Dance, a teacher training college delivering the ISTD's Diploma in Dance Education qualification.  Anna spent a number of years on the Ballet faculty at Performers College before joining Bird College as a Ballet Tutor in 2016, where she is also the staff representative to the Board of Directors.  
In addition to her role at Bird College and her own teacher training course, Anna's current work includes being an adjudicator for the British and International Federation of Festivals, and a tutor for the Royal Ballet School's teacher training department.  Anna continues to teach and choreograph in America, most recently choreographing two original works for Bailar Al Sol in New Jersey, and currently working alongside American company Ballet Forté on an original Contemporary Ballet to debut in London.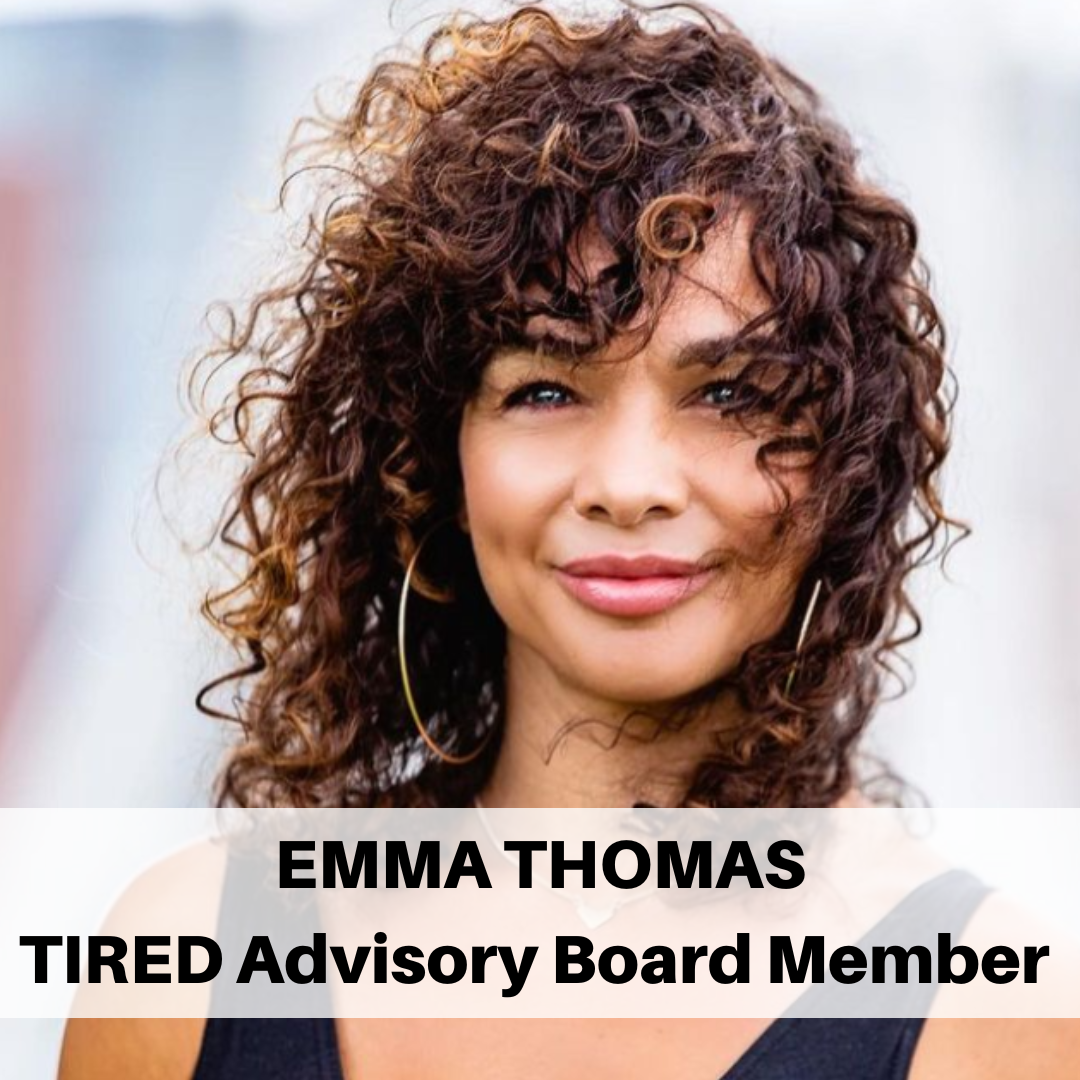 "Creating a link with The TIRED Movement allows me to move forward with confidence knowing that there is a strong network of organisations out there fighting for change. I'm delighted to be a member of their advisory Board and am looking ahead to the huge impact that working together can make within our industry. "
Emma has earned her reputation as a diverse Commercial dance teacher and choreographer, delivering workshops and dance intensives to schools and colleges throughout the Northwest. Emma's extensive teaching experience has led to many creative links within the community including choreographing for numerous art based events and fashion shows. Emma delivers Commercial classes to the Hammond students and co-ordinates their Associate Programme. Passionate about increasing Racial Equality within the Dance Industry, Emma has more recently stepped into the additional role of Diversity and Inclusion Leader at The Hammond.
"I support the TIRED Movement because as a young mixed race girl growing up I felt many obstacles and prejudice, yet they were not always addressed. There wasn't a voice for people like me. 
Now bringing up black children in the dance industry, I want to see change more than ever. I feel I offer personal experience and believe I have a reach to young people particularly now, running my own dance school, that will be valuable to the TIRED Movement. I can help navigate how we tackle this at a grassroots level. 
Being on the advisory board for TIRED is one of my proudest moments, because I feel this is something that can create opportunities and truly give a voice to those who are underrepresented.
TIRED is innovative and is actively trying to create change and this is what makes me proud to be a part of the Movement."
Born in Manchester, Louise moved to London 20 years ago to become a professional Commercial dancer and is now Mum of 2, Principal of Ignite Dance Company in Hertfordshire and The England Women's Gymnastics Choreographer and Coach. 
Louise trained in many disciplines of dance including Ballet, Tap and Jazz from the age of 3 and at age 17 became a member of Hip Hop crew Culture shock, Dance 2XS and Zoonation. 
Louise then went on to specialise in the commercial field, working with numerous artists internationally from Mariah Carey to NE-YO.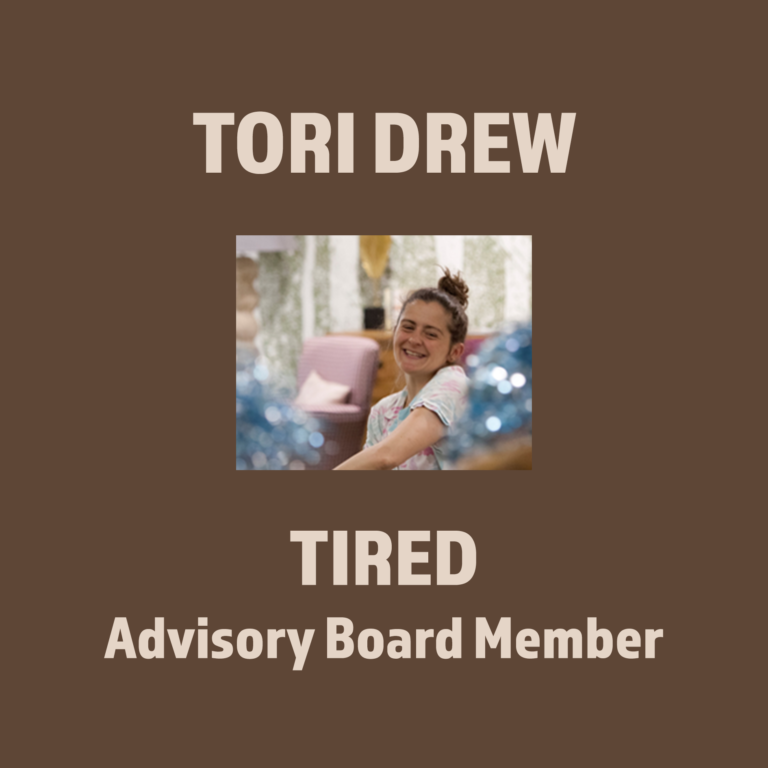 "I support the TIRED movement because everyone in the dance sector should! It's a no brainer. We all need to work together to ensure everyone has equal access, limelight, exposure and time in the dance sector!"
Tori is Education Manager at ACE dance and music: a nationally and internationally recognised leader in the field of Contemporary African and Caribbean Dance. She has over 20 years dance teaching experience from education to community settings.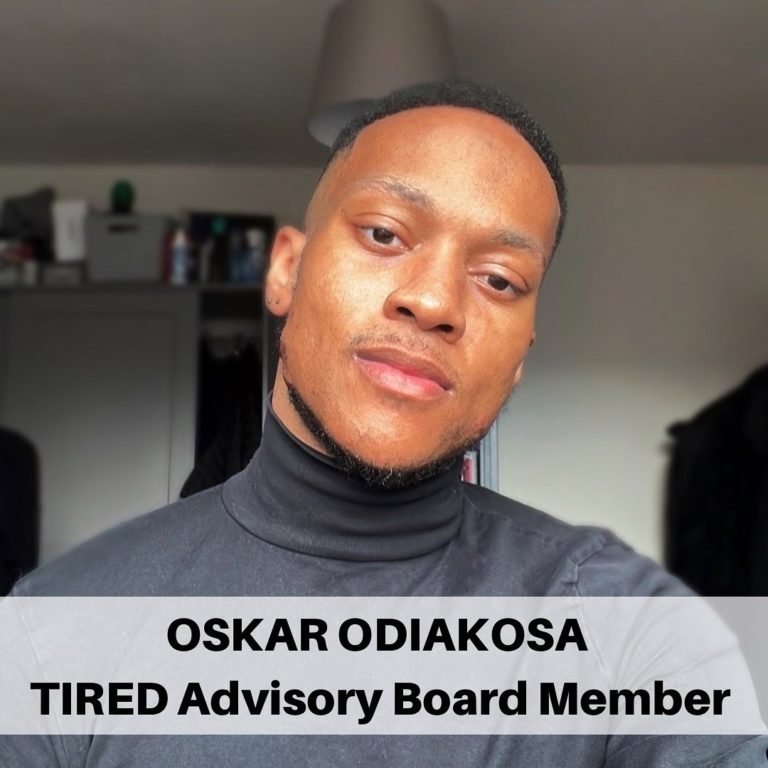 "l am proud to be amongst such a passionate
team, committed to achieving greater diversity, equity and inclusion in dance. To achieve this, it is important that we include all dance disciplines, which is why I am delighted to join the TIRED Movement Advisory Board and represent Ballroom and Latin American dancing.
I believe that the only obstacle standing in the way of Black dancers reaching their true potential, is the opportunity to do so. I know by being part of the TIRED movement we will create those opportunities and I encourage everyone to be a part of this exciting journey"
Oskar is a competitive Latin American Dancer and Dance Teacher with over 16 years' experience. Oskar has consistently competed at the highest level and represented England at National and International competitions and is currently the Highest-ranking competitive dancer of Black Origin in Europe.
Oskar is on the Advisory Board for the TIRED movement, representing Ballroom and Latin American and is the Founder and Director of "Black in The Ballroom" a project driven in partnership with the TIRED movement, to racial representation of people from Global Majority backgrounds in Ballroom and Latin American Dance, particularly from Black African, Caribbean, Mixed, Latinx and other Black-identifying backgrounds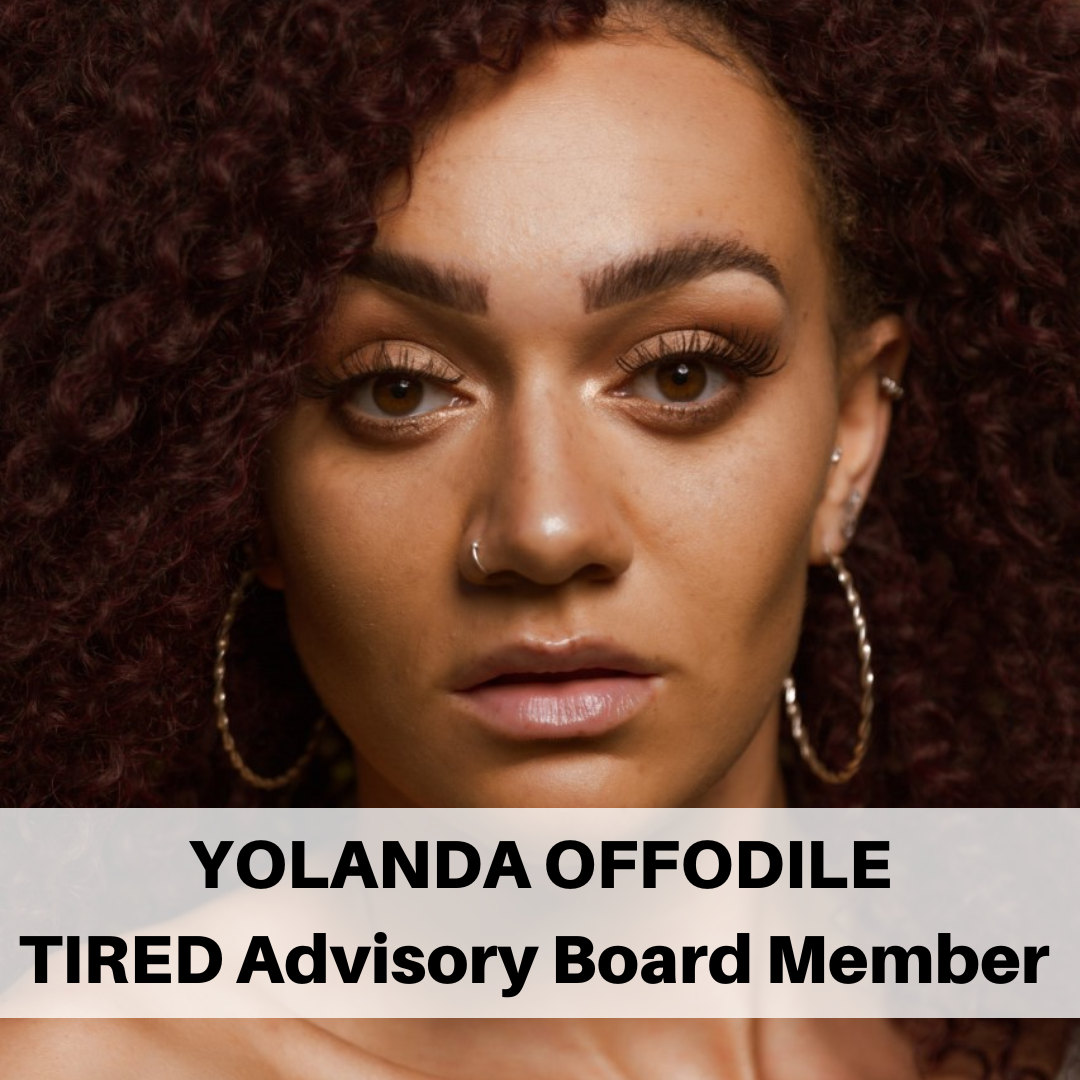 "The Tired Movement means so much to me as it's a platform for all shades to feel seen, heard and fought for within the industry and beyond. It really does have such a huge impact on fighting injustices and stigmas attached to being a person of colour. As a person who is half Nigerian with a lighter skin complexion, I often felt unsure of who I was or was supposed to be growing up. I changed aspects of who I was to fit in with the 'IN' beauty standard whilst having very little access to my heritage growing up in the care system. This is why I believe this platform is super important and incredible, so that young people who experience similar things have access to support and information that will 100% positively impact and benefit their future."
Yolanda is a professional vocalist, dancer, choreographer, actress and multi-skill performer who has experience performing in the UK and Overseas. 
Performances include:
Production shows 

Small scale theatre tour/tribute

Weddings

Stilt walking and fire

Various corporate and commercial events (including arena show, boxing, adverts and Christmas lights)
Working for companies such as House of Bonita Entertainment, Valcato, AREA51 and more.
Whilst her love and passion lies on the stage, she is also a fully qualified Level 3 Personal Trainer and greatly devoted performing arts teacher graduating with a BA Hons in Performing Arts (2:1) and a Professional Graduate Certificate in Education (PGCE). Yolanda has taught a range of classes over the past 4 years including private 1 to 1 and group singing, dance, drama and musical theatre to ages 2-20 in various schools and colleges within Leicestershire and Rutland areas. 
I am passionate about and committed to supporting equity of diversity, inclusion and representation within the Arts educational and professional sectors. There are many ethnically diverse trailblazers who have positively impacted on awareness, improved opportunities, representation, equality and inclusion in the arts. I believe collaboration is integral to paving the way for real and lasting change. As Angela Davis says, "We all have a responsibility to those who have made it possible for us to take advantage of opportunities". This is why I fully support TIRED movement's mission and look forward to working with others to build more accessibility and inclusion in Performing Arts education and professional industries.
Jo's professional work spans performance, choreography, directing, teaching, curriculum development, rehearsal directing and mentoring for a wide range of companies, artists, festivals, theatres and educational institutes both in the UK and Europe.  Her choreography has been performed at many theatres across London and internationally, including Sadlers Wells and Royal Festival Hall, Stratford Circus Theatre, Queens Theatre Essex, Malta  and  USA.
Alongside her choreographic work and specialised workshops, Jo has taken on course leadership roles for Dance and Musical Theatre at Further Education colleges cross London and Essex. In 2019 Jo produced and directed Havering Dance Festival in Essex,  providing industry workshops, networking and performance opportunities, for aspiring and professional dancers. She also took part in pilot research for the development of The Pregnant Dancer  project by Chloe Hilyar supported by ACE. Jo recently worked with Alesandra Seutin as part of the Artistic team in the creation, premiere and tour of Speak Volumes and Quartier Paradis for Sadlers Wells National Youth Dance Company. Jo joined Alesandra and Vocab Dance Company in London and KVS Brussels as Rehearsal Director for the reworked professional production of Boy Breaking Glass.
Jo is currently faculty at Runway House ( training programme for postgraduate and professional dancers) and has started a new role developing and driving Access and Participation at Laine Theatre Arts, creating inspiring opportunities for aspiring dance and musical theatre enthusiasts from all backgrounds.
"I'm proud to be asked to participate and utilize my past experiences, skills and talents to support the TIRED movement Philosophy. We are truly descended from the seeds of Dance and Movement born from the length and breadth of the African Continent. We are tired of being over-looked. We Master our own Destiny. We are tired of being manipulated. We control our own outcomes. We are tired of being set aside, we Dream, we Inspire we Rise…"
His Motivational Book 'From a Flicker to a Flame' helps you understand the power that you already have within you to achieve whatever you set and focus your mind on.
His e-book 'Protect Your Brand' was bourne out of the many emails received regarding Fitness Professionals wanting to protect their business, name and brand. It is summarised as much as possible to ensure you can implement the techniques quickly providing future protection for your business.
He delivers talks, Seminars and workshops on a variety of subjects covering Business and Personal Development.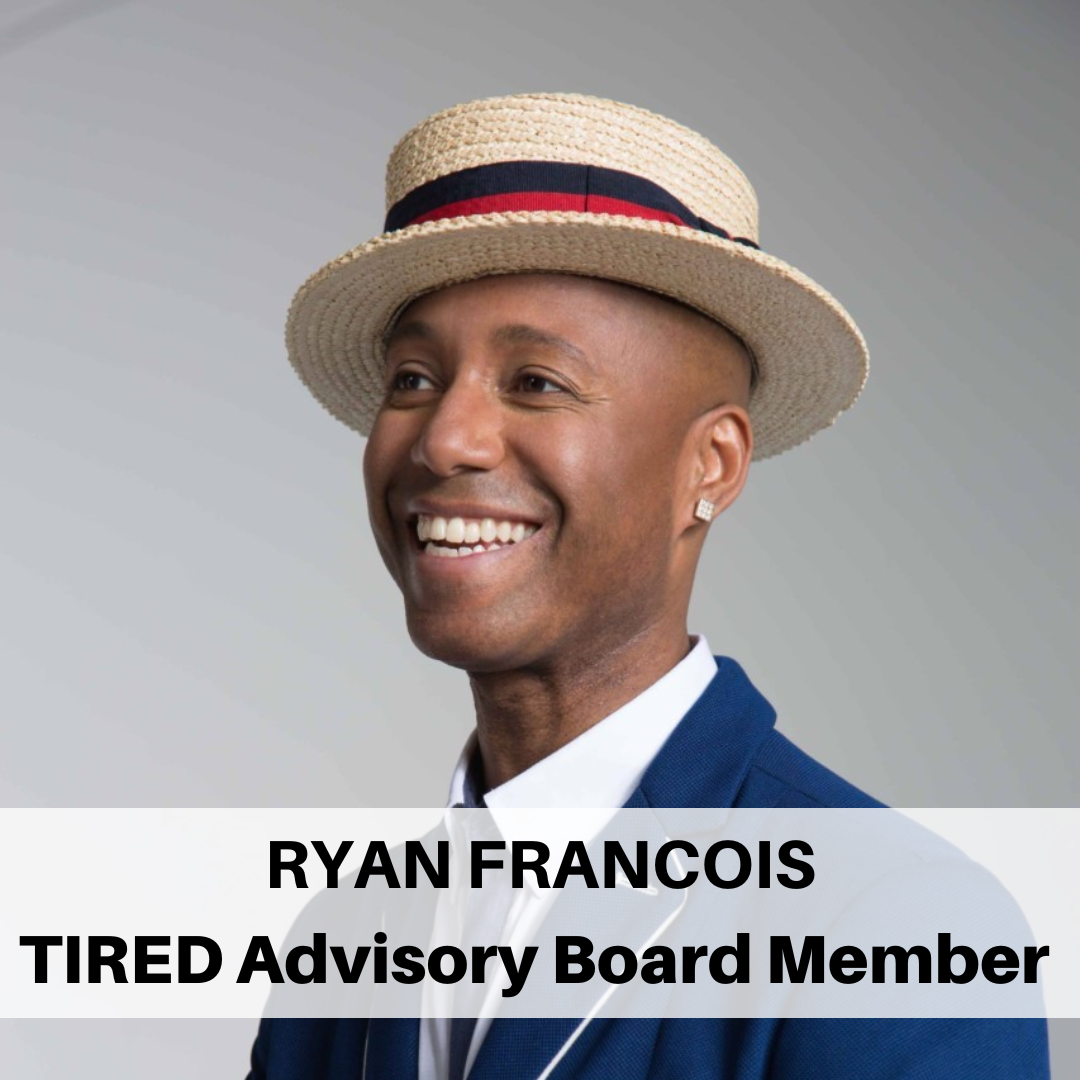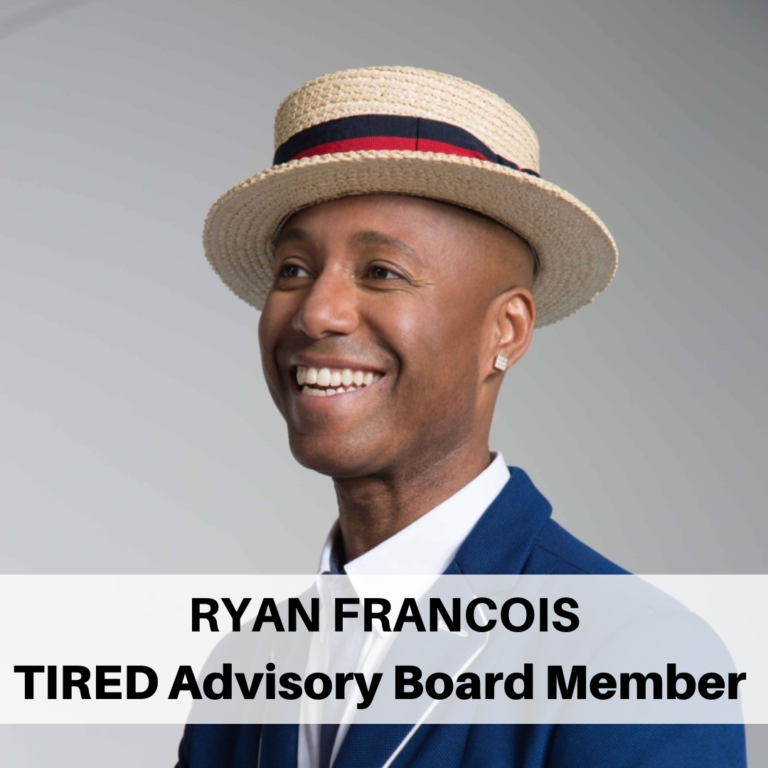 I'm really and truly honoured to be joining the advisory board of the TIRED Movement. 
All my adult life I've lived the struggle of separation between my racial identity and the unrealised desires and ambitions denied to me because I didn't fit what was considered the racial norm. Always silent, never speaking out because of the fear of punishment for daring to say I matter. Finally, something exists that gives me and so many others like me a place for my voice to be heard without fear. But with the strength to cry out that we matter. Thank you TIRED you represent our future door to real change. "
Producer, choreographer, dancer, instructor and historian, Ryan Francois.
Ryan was part of the Black British resurgence of dancers of African originated dances, that was growing in popularity in eighties Britain.
Technically described as an untrained dancer, nonetheless Ryan developed his knowledge of dance especially the Authentic Jazz Dances from their original source, chiefly Pepsi Bethel and Frankie Manning.
A modern-day pioneer of the vernacular arts he has formed two successful dance companies, choreographed and starred on Broadway. Appeared in and choreographed numerous movies and TV shows including Malcolm X, Swing Kids, Strictly Come Dancing, So You Think you can Dance, Britain's Got Talent and Dancing With The Stars to name a few. Ryan is also a proud patron of Bird College.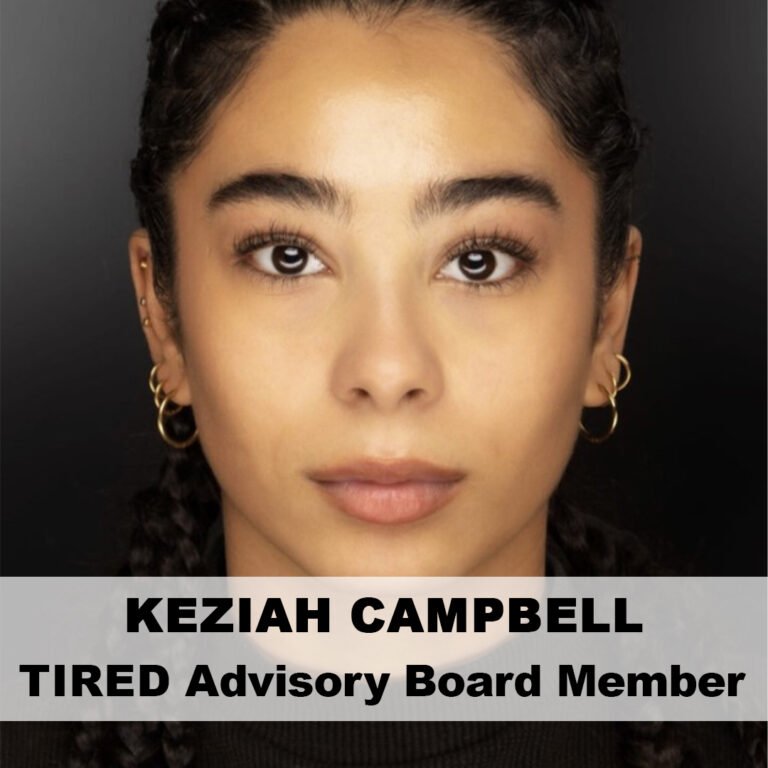 "The TIRED Movement is incredibly important and close to my heart. Being a young mixed-race woman of Jamaican and Jewish heritage in the industry, racial equality and representation is
tremendously meaningful to me. Over the course of my life I have been in spaces where I have felt I should make myself smaller, more palatable and push through adversities. This is no longer maintainable or right. It shouldn't have to take an army for people to listen or for spaces to be safe. Having authentic allyship and education is at least the minimum baseline. Being part of the new generation of artists, it's now essential to have honest discussions about race, inclusivity and the change that needs to happen. TIRED is breaking through those boundaries and facilitating important conversations and I'm so proud and excited to be a part of this. "
Keziah is a professional actress and multi-skill performer who's work spans dance, theatre,
screen, singing, writing and mentoring.Trained at the Brit School followed by the Bridge Company. Alumni of the National Youth Dance
Company and member of the National Youth Theatre.
Keziah has performed at many prestigious theatres across the UK including Sadlers Wells, The
Royal Festival Hall, Dance East, Taliesin Arts, Dury Lane, Duke of York & Theatre Royal
Stratford East.
Some notable companies, choreographers and directors she has worked with include:
Matsena Productions ('Shades of Blue'), Alesandra Seutin ('Speak Volumes'), Joseph Toonga
('LOST'), Dionne Edwards ('We Love Moses'), Imogen Knight ('I Want To Wake Up'), Monique
Touko & Kloe Dean, ('Gone Too Far!).
Whilst her passion lies on the stage, Keziah also takes pride in inspiring the next generation as
a performing arts teacher and mentor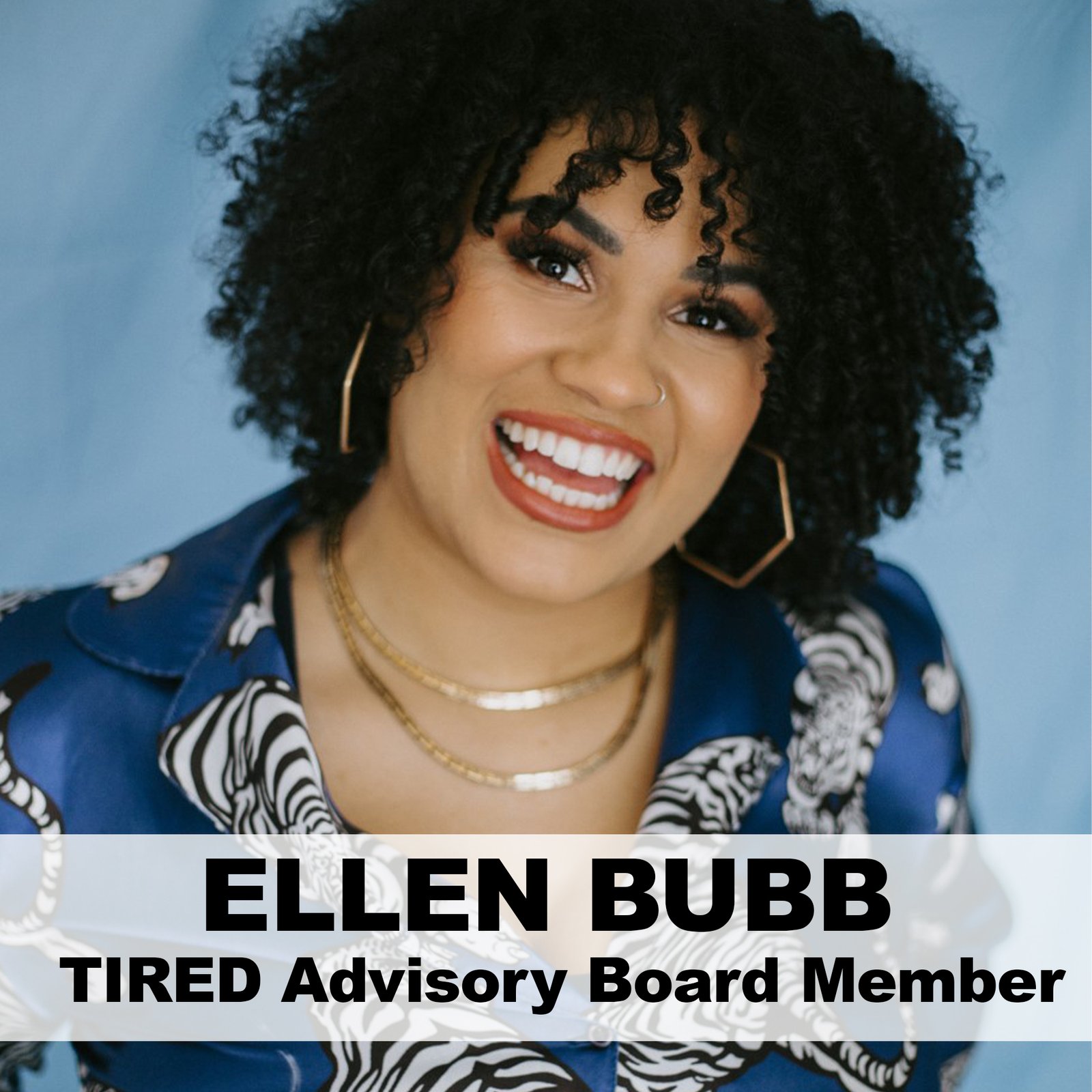 "Ellen trained at Masters PA, since then dabbling in British film, commercial industry, corporate dance industry and contract vocals, choreography and lecturing at prestigious colleges such as Masters Performing Arts and Performers College.
Working with such brands as BGT, Redken, Pepsi, Subway, Ibis, Extragged, African fashion week, Allegis aprés, M&S, just breathe, Milburn, Clothes show, Dance camp, BBC, McDonald's, Kaiser permanante, William Hill and performing live with 'Don Broco' at Wembley arena."
"Having grown up in and around performing arts and in a mixed heritage home.
There was a lot I knew and a lot I didn't understand. At a certain point, I was shown I was different.
Labels were attached to me that I didn't feel I'd earned and didn't correlate with my personality.
And I had no one to turn to that looked like me or understood my situation to turn to.
The TIRED Movement is that person to turn to, a community of knowledge and resources to help the voiceless speak.
That is why I must help."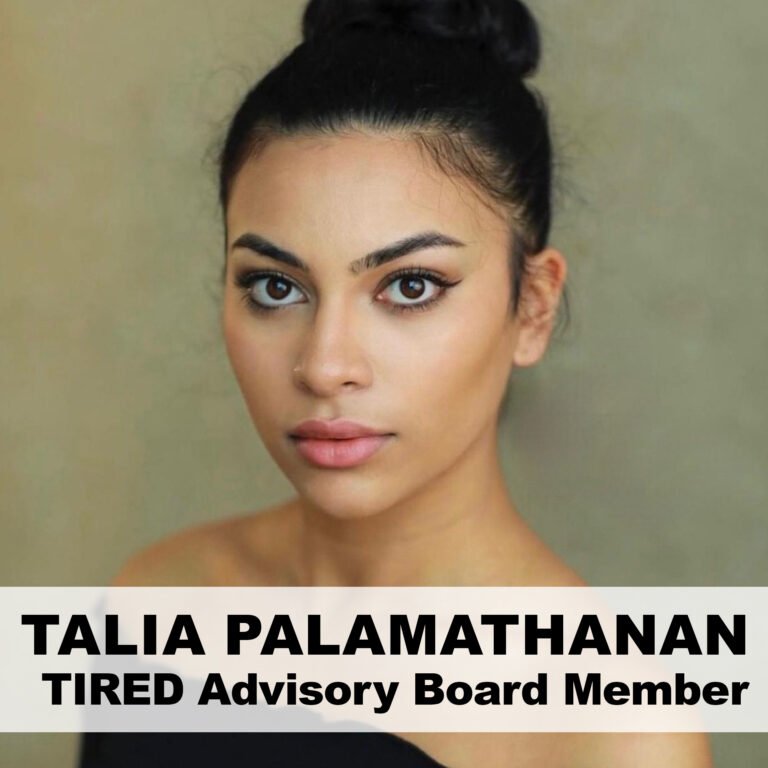 "It was a poignant day when I was asked to join the TIRED Movement and become an Ambassador on the Advisory Board – supporting and fighting for the improvement of racial equality in dance and musical theatre.
The point is we are tired! Being outspoken about race is a risk so we keep our thoughts to ourselves and nothing moves on. This is not an attack on our counterparts this is wanting movement for ourselves and the next generation."
"Yes, there has been significant change but we want to ensure this keeps moving in the right direction.
I have always been passionate and outspoken about my place as a South Asian artist, as well as trying to advocate for better representation for us all. The truth is how often do you see South Asian performers on stage, in pantos, at dance schools and colleges, or as dancers?
The fight for racial equity is one that affects everyone regardless of what you look like, and also helps improve the lives of other marginalised groups of women, LGBTQ+ and disabled artists.
I am thrilled to finally start helping push for real change. Not just in shows and in our colleges, but making an impact where it really matters for children from low income and global majority backgrounds. In a space where the performing arts can ignite passion and aspiration, I hope that this movement educates the industry about the importance of representation and diversity in dance.
Currently what we are seeing is an improvement of diversity on the stage. But it is the decision makers that sit on the panel, and the producers that need to address performative inclusivity.
Let's give everyone a chance to feel seen, heard and represented! There is room for ALL of us!
It was the dream of my dear friend Miles to be an ambassador too – and he was on this journey until he sadly passed away recently . Miles was a passionate advocate for the TIRED Movement and had so many plans for improving racial and LGBTQ+ equality. He was an inspiration – driven, unapologetic and always his authentic self, whilst displaying the upmost kindness and thoughtfulness in everything he did. This is for you Miles
In his name, I hope to embody that quality when trying to evoke change."
Is it a risk being outspoken?
I support the TIRED Movement, do you?
Meet our Dance Ambassadors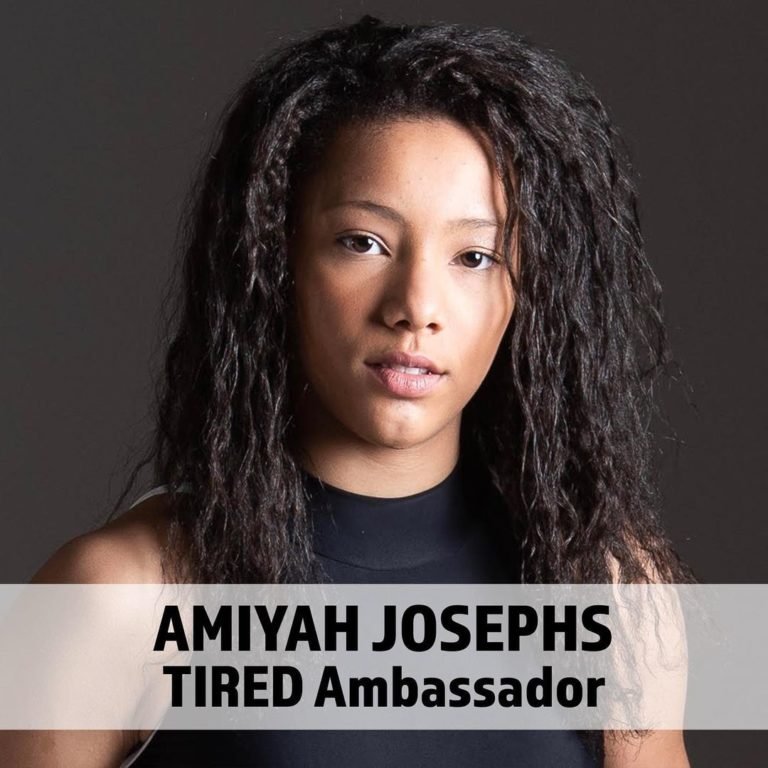 "I support the TIRED Movement because it challenges the racial inequalities in the dance industry that have been allowed to linger for far too long. Being a part of TIRED means that I can help to make the industry better for future generations and restoring dance to what it should be, for all people."
"I am proud to be a TIRED Ambassador as I strive towards promoting equality in dance for people from all backgrounds. It means so much to be a part of something so significant."
"I'm so proud to be a TIRED Movement Ambassador because I want to make an active contribution to help improve diversity in the dance industry. I believe that ALL dancers should be visible and treated equally in the dance industry irrespective of their race.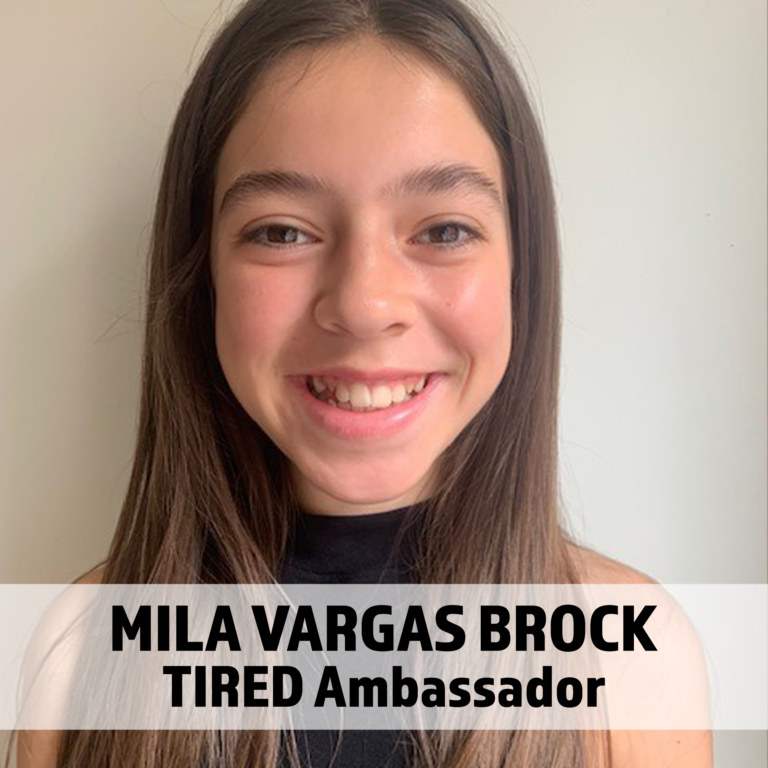 "I'm delighted to continue to be a TIRED Movement Ambassador because there is no justifiable reason for ongoing racial inequality in the performing industry and I'm proud to be part of a movement that is driving for change."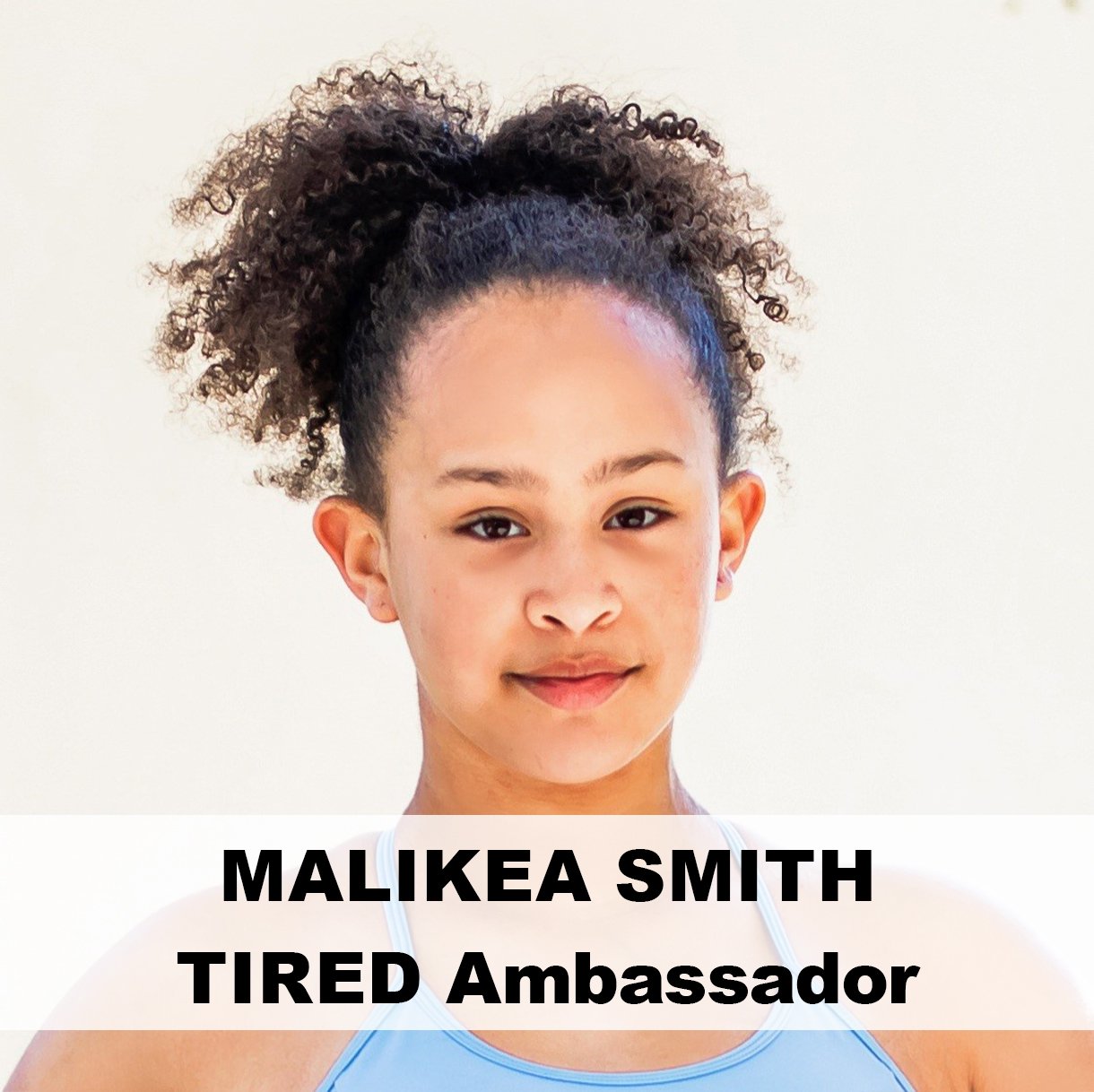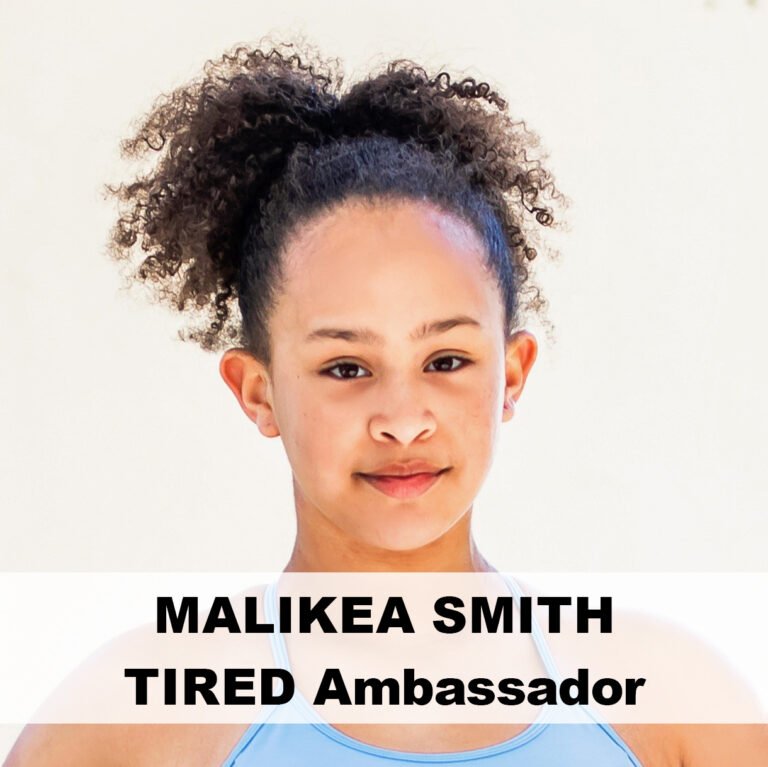 "I am pleased to be a part of the TIRED Movement because I support their work towards racial equality in dance. I want to be a part of a world where we don't have to worry about conforming to what people have considered the norm, where we don't have to wear pink tights just because that's what's always been done, we can wear our hair in styles that suit our hair type without the worry of damaging it and where we can go to an audition and be considered equally and be judged on our talent and not the colour of our skin. We need more positive role models that look like us in the dance world and I feel that the TIRED Movement is making people have those conversations more openly and this will lead to change."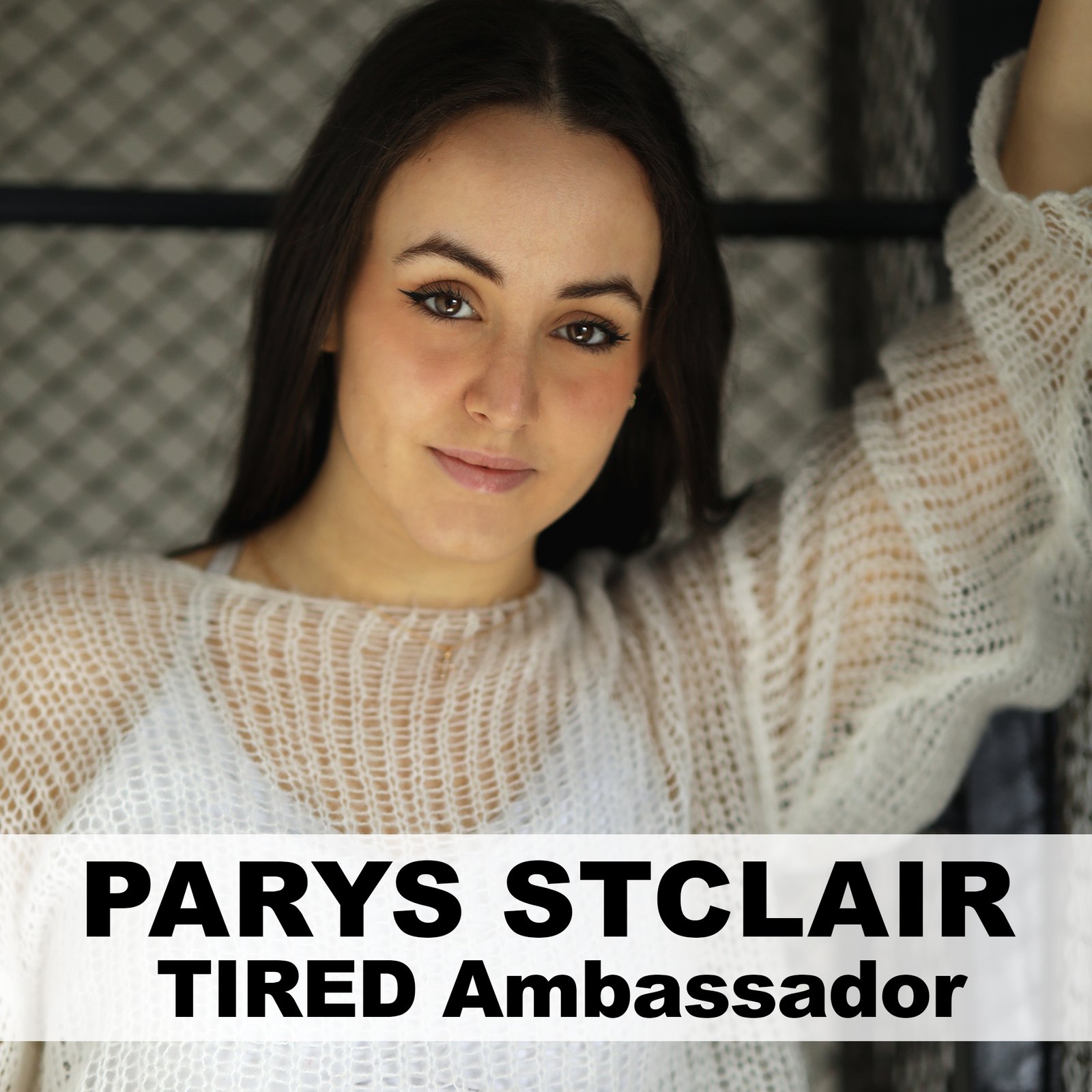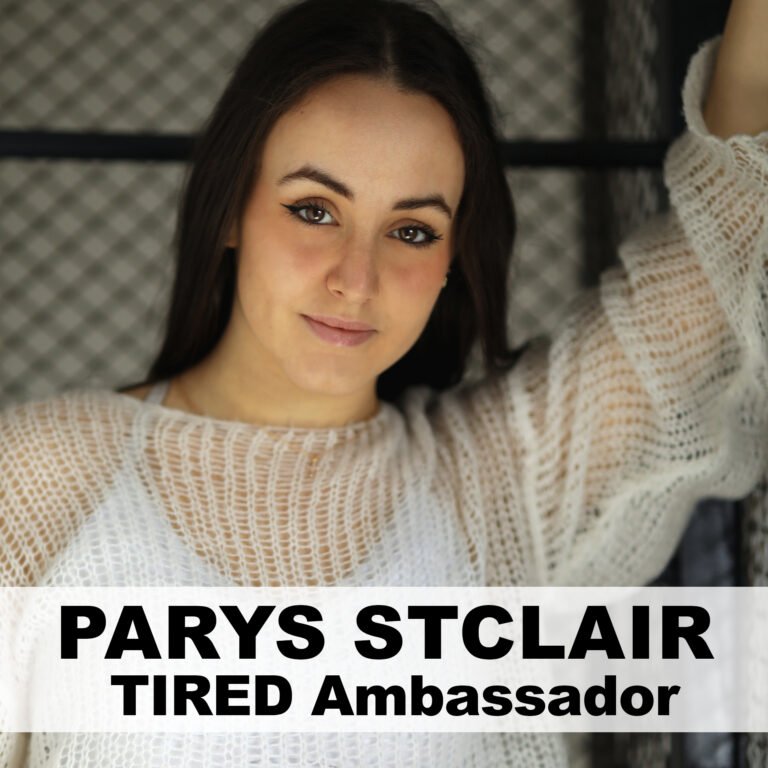 "I am so excited to be an ambassador for the TIRED Movement. I'm very proud to be mixed race and I'm excited to represent others who may look like me. I am tired of people not understanding that inequality and racism are still very big problems in the industry and I want to help educate others on these issues."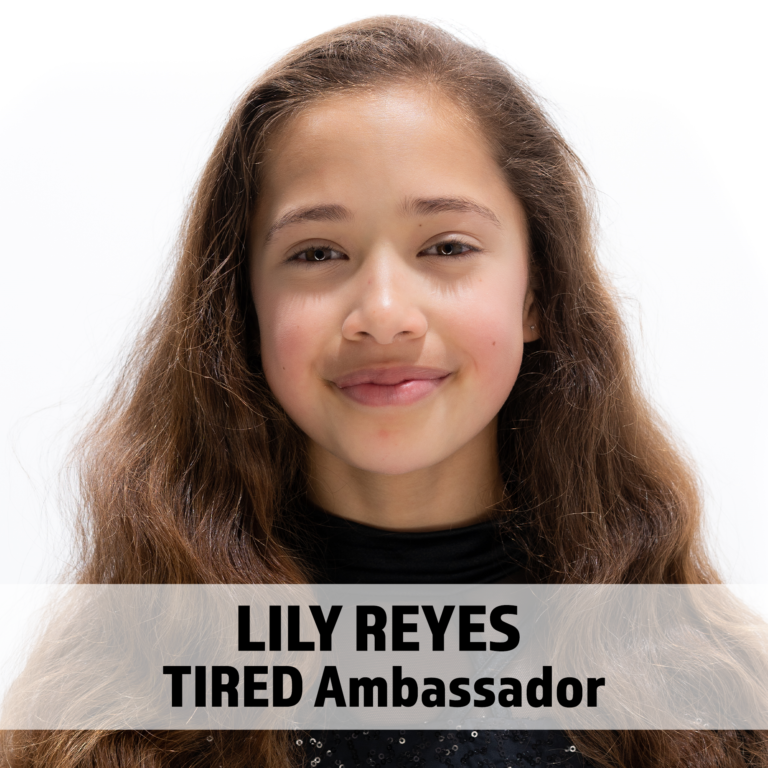 "TIRED is so important because it gives us a platform to openly discuss the issues that dancers from the global majority face at all levels of dance, every single day. TIRED works to educate, challenge and be the catalyst for change. Together we can build a more welcoming and understanding world of dance for everyone."
"I love being a TIRED Ambassador because it makes me so happy to feel like we are moving forwards with opening conversations, tackling important issues and creating awareness and opportunities for people and children of colour."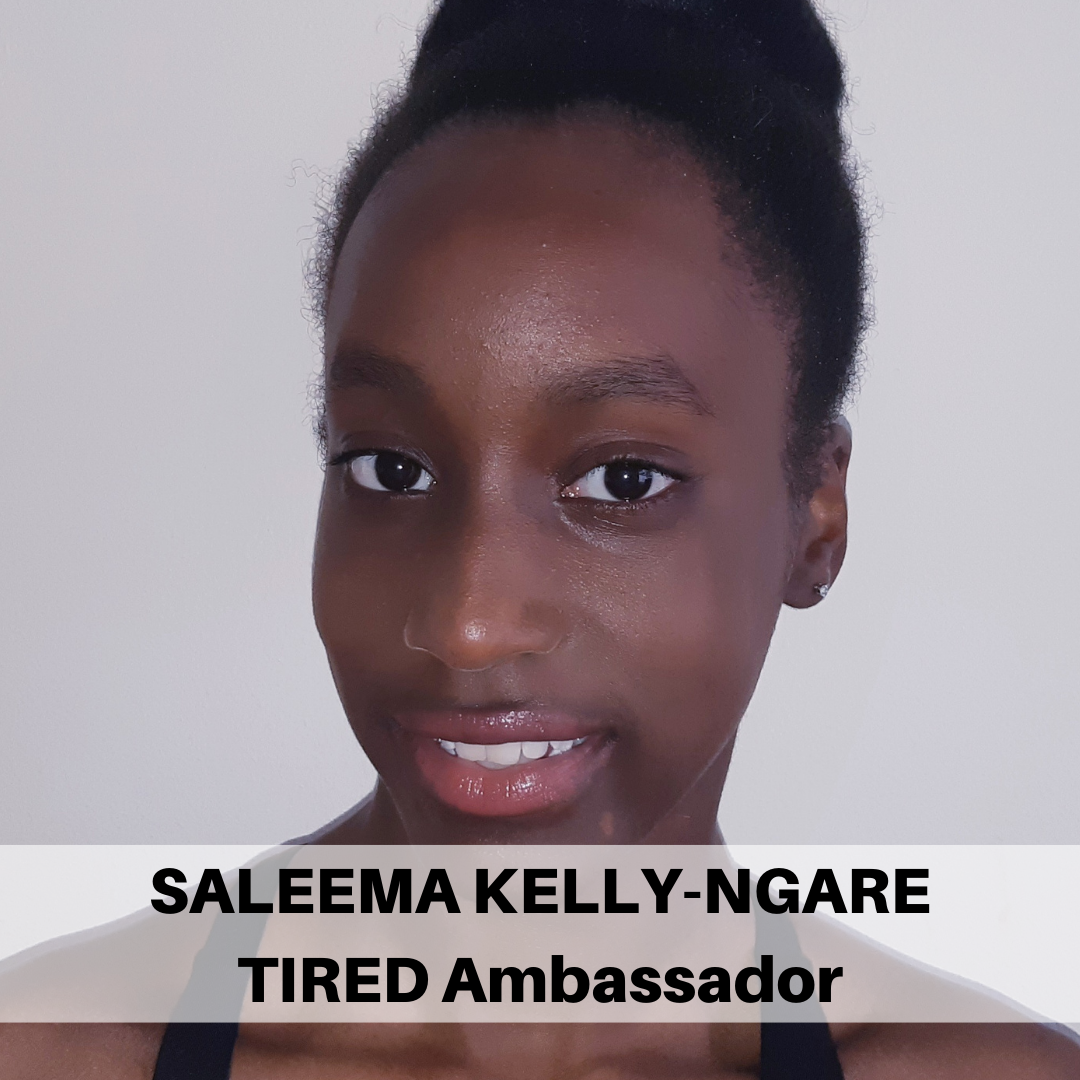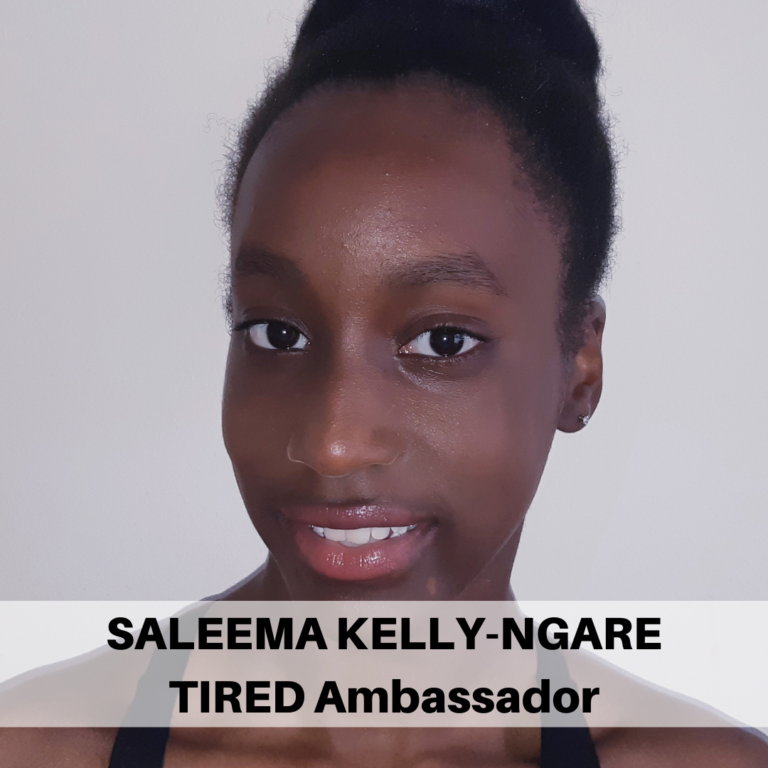 "The TIRED movement is a great way of championing inclusivity in the dance world. I am so glad to be a part of this amazing movement, it really gives everyone a voice when it comes to improving racial equality in dance."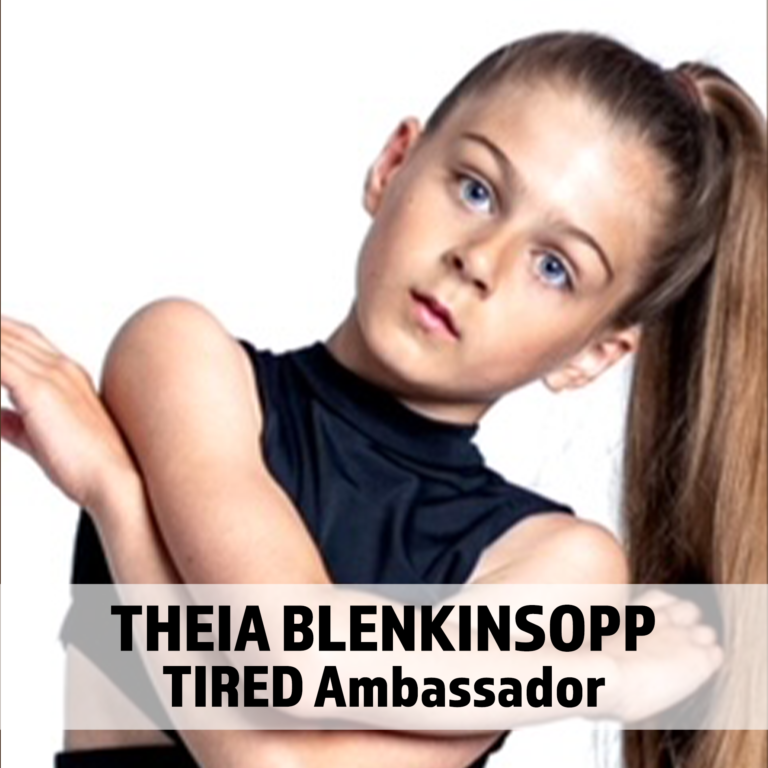 "Black is a special part of mixed race me, although black is the colour you may not see"
I am proud to continue to be an Ambassador for the TIRED Movement. 
I want to help empower global majority performers to value who they are and what they do. I will continue to work with TIRED to drive the change to improve diversity and representation in dance and at school.
I am tired myself of people not taking the time or being open to learning that racism and inclusivity are still a problem. Please understand… it is! I would like to educate and help my generation understand this. That means teachers, parents and children!
The TIRED Movement is a safe place to talk openly, find out more and educate yourself about racial inequality within the dance industry and the changes that can be made. Ask questions, attend workshops, invite us to your school.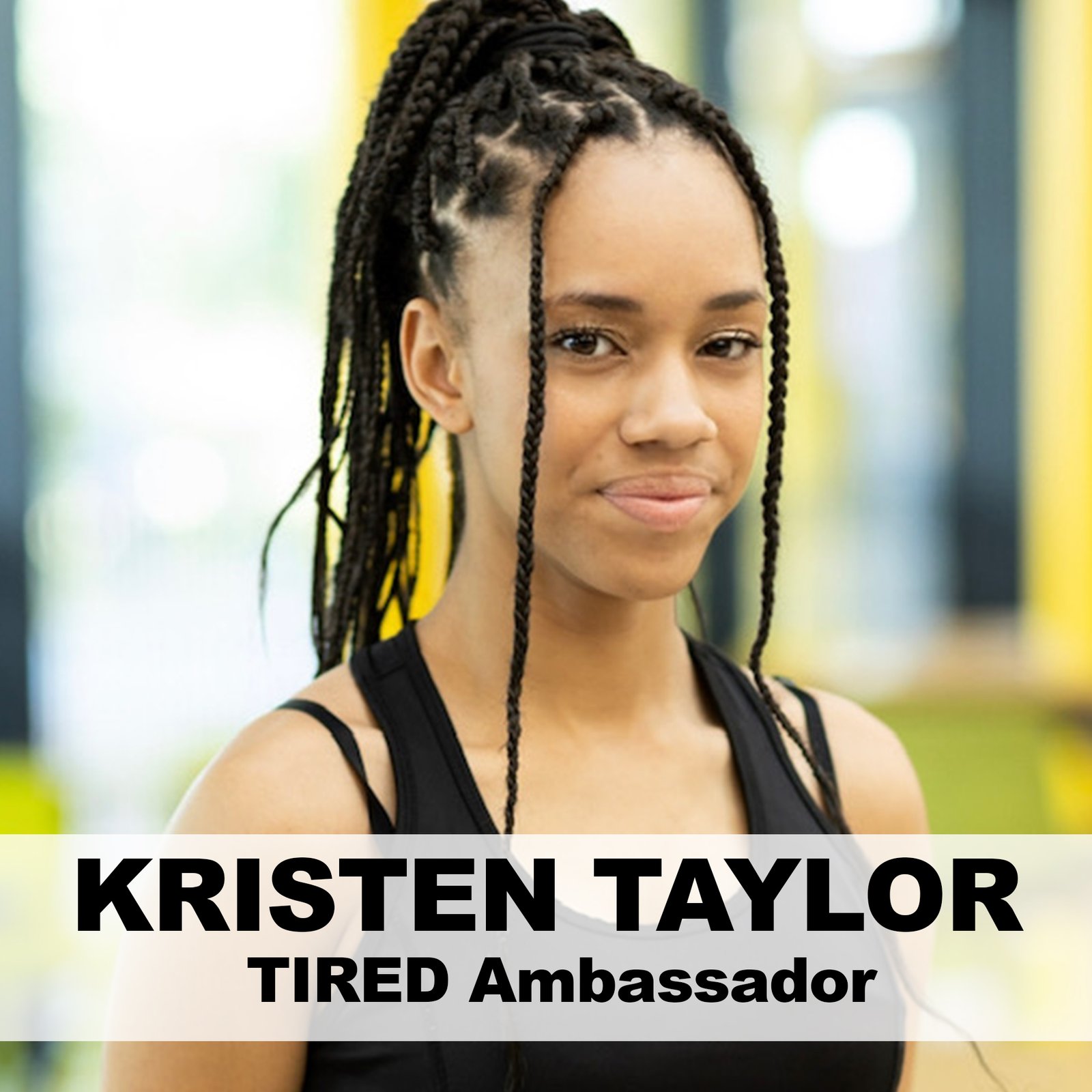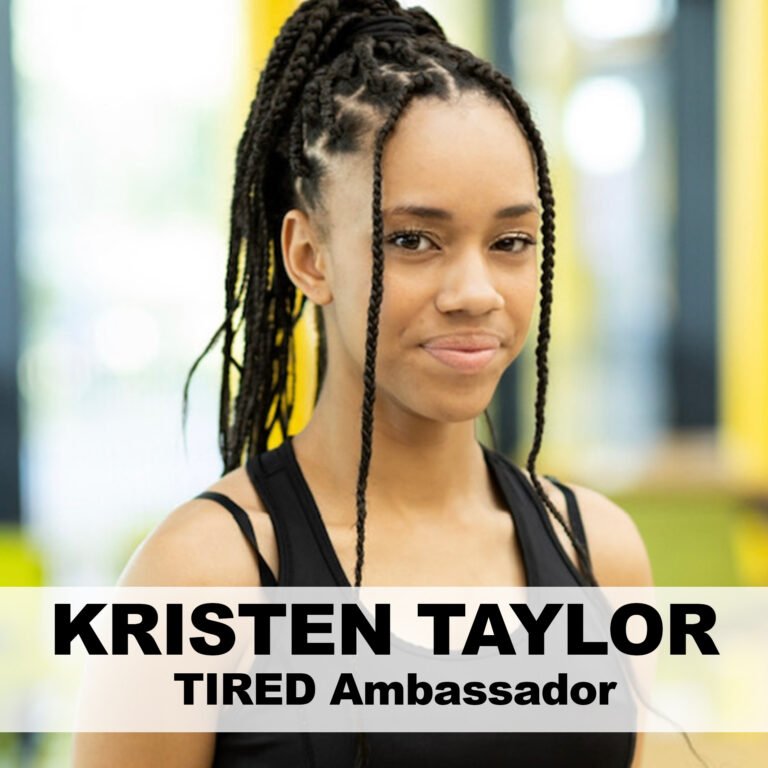 "In supporting TIRED, I know that I'm doing my part in helping to get the word out that equality in the dance industry is necessary. To help push for the change needed. Everyone deserves to be represented, and TIRED, for me is where is started."